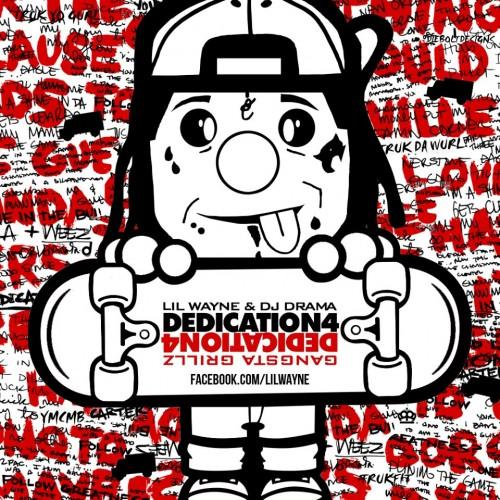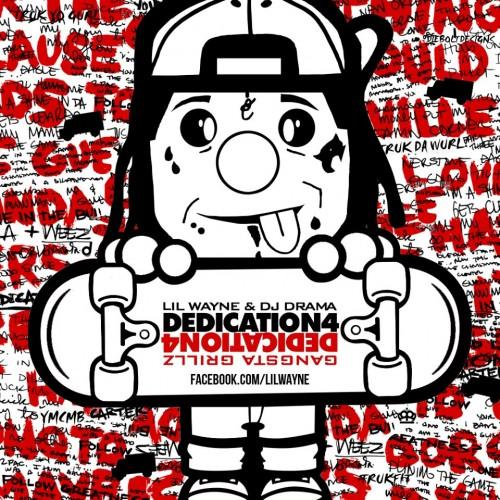 Lil Wayne The Dedication 4
Lil Wayne The Dedication 4 has got to be one of the most anticipated mix-tapes from the Young Money roster thus far.  As we all know Lil Wayne is a man on the move and all about keeping his fan base happy, which is why he went in overtime to bring the fans something hot, to put an end to the summer months.
Although Nicki Minaj and Drake have fared well as an asset for Young Money, they still don't compare to the numbers that Lil Wayne pulls in every time he releases an album, mix-tape or a single. This should come as no surprise as the Young Money president has been at this game for decades! And to top it off he has even earned a new fan base after he decided to pick up the skateboard and take it to the streets.
Lil Wayne's The Dedication 4 brings about the same swag from Lil Wayne in every track, although I personally felt like the 'I Don't Like' track could have been left out as this one has been remixed one too many times and Weezy didn't offer anything spectacular on his rendition of the track.
'Mercy' has got to be one of my favorites as Lil Wayne brings them witty punch lines time and time again. He also has a few other tracks on The Dedication 4 that deserve recognition. There is 'Mercy' with Nicki Minja as I mentioned before  and 'So Dedicated' with Birdman. However, Nicki's performance on 'Mercy' was a bit dull as Weezy outshined her in every way possible. I just think that Nicki may be reaching that point where she is happy with what she has accomplished and lost her hunger to succeed, so she just doesn't come in strong with her bars anymore.
If you're a J. Cole fan you'll be happy to learn that he absolutely kills it with Weezy on the Green Ranger track. From the get go of his verse J. Cole brings that smooth flow along with them picture perfect bars. And if you wana go stupid then ride along to 'My Homies' Remix which feature's  Young Jeezy, Jae Millz and of course Lil Wayne.
All in all the mix-tape is a solid 4 out of 5 and you better believe that the HipHopFirstClass crew will be jamming it this week! But don't take my word for it, go and check it out yourself and let us know what you think.
Download Link : Lil Wayne The Dedication 4
Photo Credit:www.dedication4.com