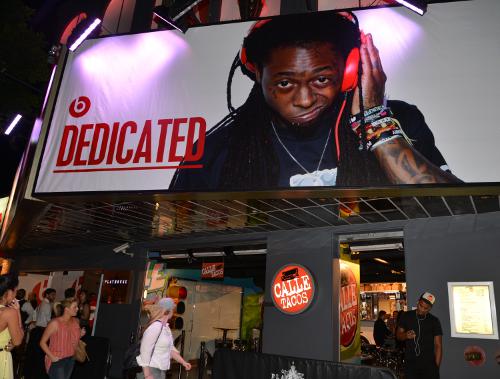 Lil Wayne Teams Up With Beats By Dre
Lil Wayne was in attendance at last night's VMA's and many of you may have noticed that the Young Money President was wearing some very bright headphones throughout the entire event.
It's no surprise that the Lil Wayne always draws media attention no matter where he goes, but many viewers were a bit concerned when Weezy wore a particular set of headphones during the entire event, thinking that perhaps the rapper was a bit bored and instead chose to jam out to his own music. However, this was not the case. Lil Wayne was simply getting ready for the launch of his first custom Red Beats by Dr. Dre Pro headphones.
He got one over on the public as he wore the bright Red Beats by Dre headphones at the event unveiling them before a live nationwide audience without anyone knowing that they were being introduced to a new set of Beats by Dr Headphones. Can you say free publicity?
Lil Wayne was excited to be a part of the VMA's and perform along sided 2 Chainz. The fans loved the performance and kept screaming for more as the Weezy leaped and jumped on the stage setting the tone much anticipated event. And as a high energy artist Weezy insisted that the party continue the Playhouse Nightclub in Hollywood last night where he officially launched the Red Beats by Dr. Dre.
And if you know Weezy then you know that anything he does he does it big which is why many other celebrities came to join him in this special evening. Some the people in attendance were "Jersey Shore's" Sammi Giancola, Ronnie Magro and Deena Cortese. Also father-to-be Wiz Khalifa, "True Blood's" Janine Gavankar and Cash Money co-founder, Birdman, came to enjoy the festivities.
This marks the second business move that Lil Wayne has made this week to give his fans something to talk about, the first being the release of his latest mixtape The Dedication 4 which made headlines everyhwere.
The Beats headphones have long been a leader in the music industry as well as in the public's eye's. And Lil Wayne is one of the top selling hip hop artists in the game so it would only make sense that they hook up to bring the fans a one of a kind product. And even though many are already anticipating future Red products they'll be glad to know that there will be an entire line of red Lil Wayne product coming this fall.
One of the things that Lil Wayne admits freely is that his Beats by Dr. Dre headphones have always been a vital part of writing and creative process. Yes, he actually uses them to write his music and lyrics, which is why he's always wearing headphones. So in a sense perhaps the new Red beats by Dre will also help to motivate and inspire future hip hop artists.
We still have yet to review a pair of these headphones, but I imagine that the sound quality should be decent. We will have to get back to you on that, though! One thing is for sure though, the headphone industry is getting very competitive and the fact that Lil Wayne teamed up with Beats by Dre just shows you how strong the company is in the market and what type of influence they still hold on the public.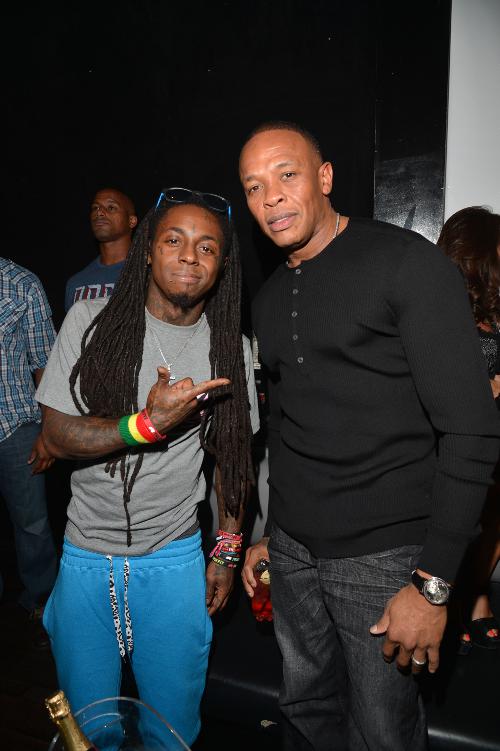 Photo Credit: Lester Cohen