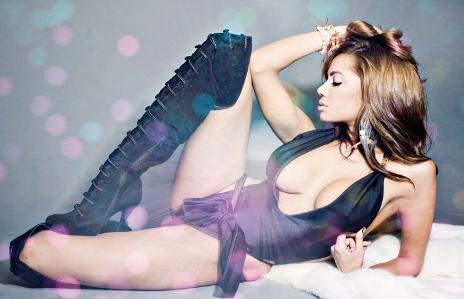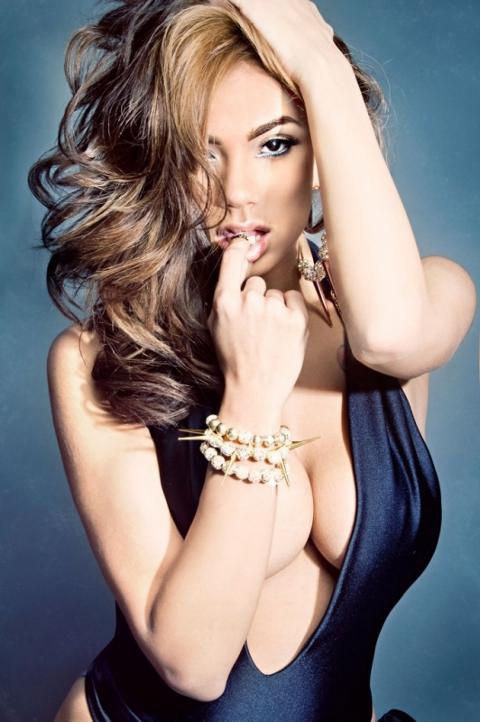 Erica Mena Has just recently gained traction as a Hip Hop Honey, but don't get it twisted this feisty Puerto Rican Beauty has been around for quite some time and has used her looks and the hustle game to get to where she is today.
Erica was born on November 8, 1987, and is of both Puerto Rican and Dominican decent. However, many people would agree that her being raised in the in Bronx (N.Y) is what ultimately gave her an edge over her competition.
As a young girl Erica had a dream that she would one day be someone one famous, wanting to make this dream a reality she put in the extra effort and performed in arts class along with other or activities. Even in her childhood her drive and ambition caught many people's eyes and attention. Shortly after, as luck or rather hard work would have it, a NY agent published her in his agency's magazine.
It was not long before Erica Mena caught on like a wild fire in a summer dry forest. She began getting requests from everywhere in the entertainment industry and was booked for catalog and print ad's at fourteen. It was not shortly after that an MTV scout caught wind of her and began developing her career.
Just like Jennifer Lopez got famous by looking like the famous Tejano singer Selena, Erica too was brought said to have looked like Jennifer Lopez and thus gained a new fan base. Later in her career she would star in "Kourtney and Khloe take Miami" which was seen on E! Television. Also, she then made an appearance midway through the second season of "LOVE & HIP HOP 2″ ON VH1.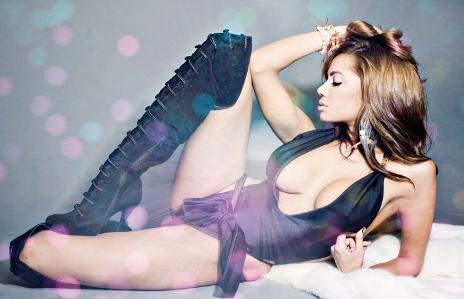 As far as music videos, well let's just say that Erica has a very nice resume, with videos such as "I'm So Paid" by Akon featuring Young Jeezy and Lil Wayne, Chris Brown's "YO (Excuse Me Miss)", Fabolous' "Breathe" and Fat Joe in "Lean Back." And when it comes to her body, well let's just say that Erica is very photogenic as she has graced the pages of XXL Magazine, KING Magazine, The Source, Hype Hair and Don Diva. Smooth also featured her as their Overnight Celebrity top pick and one could not agree more as Erica literally jumped into the big screen overnight, even though she had been working hard at almost all her life.
As a Latin hip hop honey she has to compete with the likes Vida Guerra, Tammy Torres, and Jessica Kylie 'Miss Rabbit', which is why Erica stays on the grind twenty four hours a day!
Now if you want to question fashion, well you'll be glad to know that she has very good taste and the looks to compliment almost any outfit that is fit for her event, which is why she has also modeled for Roca Wear and Tommy Hilfiger.
Erica Mena is not done yet though as she promises to be the top hip hop honey in the industry and even though she has a good ways to go, she certainly knows what it takes to make it there.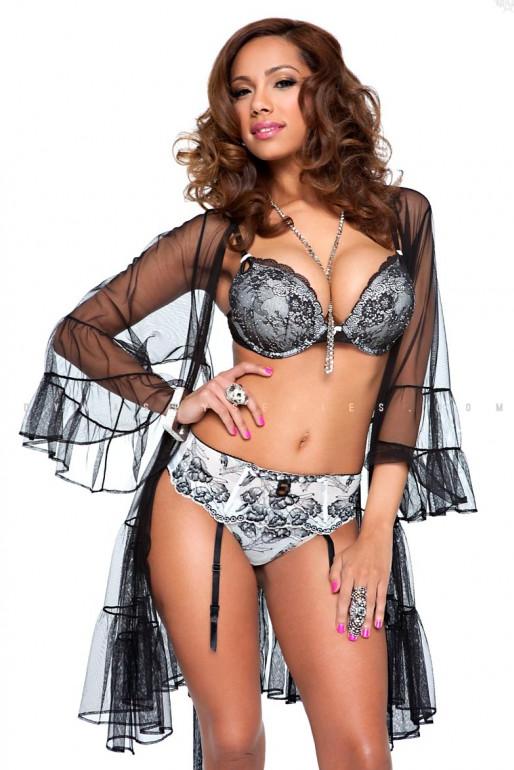 Check out some of the classiest photo shoots that Erica Mean has been a apart of below.
Photo Credit:iamericamena.com