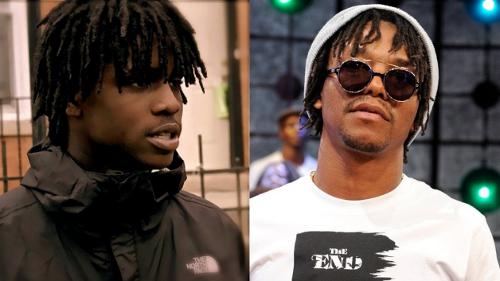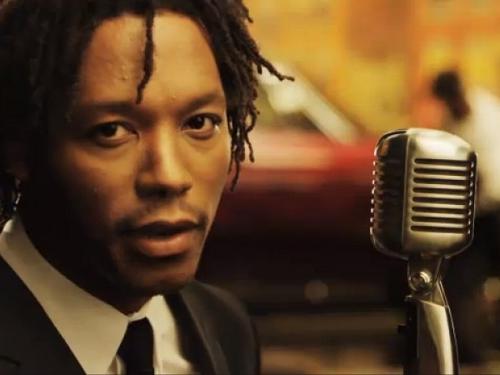 Hip Hop Beef Between Lupe Fiasco and Chief Keef
Hip Hop Beef has long been one of the motivators for great rap battles, that have turned a musical sport into a community's worst nightmare.
Lupe Fiasco and Chief Keef were recently involved in a hip hop beef of sorts that you could say was actually short lived.
During an interview the Chi-Town MC had tried to give his perspective on where violent music is headed and how short tempered youngsters like Chief Keef are sending the wrong message to America's youth and making violence seem like a glorious thing.
Now, one can only assume that Lupe Fiasco was talking about artist like Chief Keef in general and Chief Keef himself. But, that's not the way many saw it including the hot headed Keef!
So it was only natural that the youngster take shots at Lupe via Twitter. Check out what he wrote in his tirade!
@ChieffKeef
Lupe Fiasco a h*o as* nig*a And wen I see him I'ma smack him like da lil bit*h he is#300
Big words for a little man, but none the less a very real and imminent threat! As many may know Chief Keef is now the subject of controversy in a recent killing that left another Chicago MC dead. Again Chief Keef had taken to Twitter during this time a released some uncalled for comments.
It came as no surprise that the police quickly followed up with an investigation and then later Keef would claim that his Twitter had been hacked. And that he also never dissed Lupe Fiasco.
Come on seriously kid, who are you trying to fool?! I mean are you really thinking that people are naive enough to believe that bull?
Lupe Fiasco Apologizes for comments
Regardless it seems that Lupe gave in or he may just wanted a call for peace as the he copped a deuce with the young rapper during a recent performance.
"I ain't no saint…and with that said, I love my brother I want to see him succeed….so shout out to the big homie Chief Keef," said Lupe.
Why Lupe Fiasco would win in any scenario
Why he did this is beyond me, I mean he was so upset with the hip hop beef that was about to blow between him and Keef that at one point he even announced that he would be retiring rap because he was tied of all the non-sense involved in it. Lyrically Lupe Fiasco would slaughter Chief Keef and if it came down to scrapping, well let's say that Lupe would mop the floor with Chief Keef.
For those of you who are not familiar with Lupe Fiasco, he has expert training in hand to hand blade combat along with weapons training from his father. Sure what good is that you may be thinking! Well let me shed you in on a secret, his father was a Special Forces Green Beret. Do It I safe to say that Lupe would take Keef in any aspect of Hip Hop Beef, but he chose peace instead.
Besides, we all know how his last beef with Pete Rock ended.
Lupe Fiasco's, Food & Liquor: The Great American Album Pt. 1, will drop September 25. Let's see how well Lupe does on this one.
Check out Lupe's apology below: