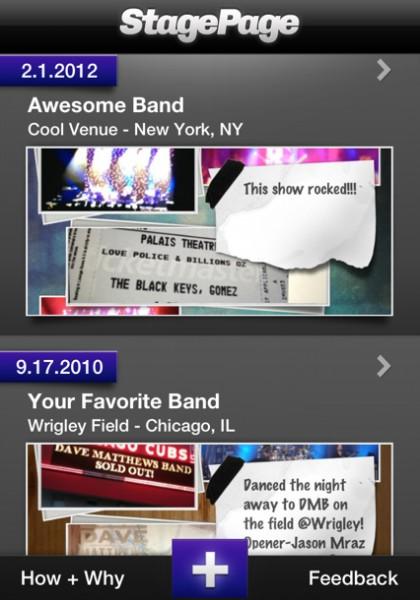 With technology leading the way in the form of entertainment and social living it is almost impossible not to have any apps on your mobile device. Let's face it no matter how fancy your phone may be it always lacks that extra something to give you the enjoyment you deserve. Well today we bring a cure for all your app wants and needs in the form of GreatApps.com.
Now, this is not your normal every day website, this is something a bit more special; as it features the best apps on the market. Their library of apps is actually quite extensive and even if we tried there would be no way that we could finish listing them all, which is the very reason why we have taken the ones that we feel will apply more to you.
You love music (yes). You listen to music on a daily basis (yes). You go to concerts and love sharing your experience with others (yes). You love to create music with a few taps of your mobile device's screen (yes). By now you should get the point to where we are going with this! If you are an artist, a producer or a simple music lover, then these apps will help you get through your day! HipHopFirstClass had the opportunity to look through the apps offered and we are breaking it down to three apps that will feed your musical needs!
Here are the three music apps that you might like:
STAGEPAGE http://greatapps.com/stagepage
Category: Music
StagePage is an awesome new way to capture, save, and share all of your concert experiences as a virtual collage memory page.
"Presenting a high-tech alternative to yesterday's shoeboxes, it aims to provide live music fans with a tool for creating colorful collages of photos, videos and playlists that can be preserved for posterity." – Rolling Stone
SOUNDSLATE http://greatapps.com/soundslate
Category: Productivity
Description:
Setup multiple pages of 20 sound buttons per page using a fast and efficient popover interface. Load buttons with sounds from:
— iPod Library in the form of playlists, individual songs, podcasts, and audio books.
— Dozens of free high quality sound effects and samples.
— Recordings done from SoundSlate with the iPad microphone.
— Files synced from the iTunes File Sharing and those collected using SoundSlater, the companion iPhone app for recording sounds.
Used by theater producers, musicians, magicians, clergy, educators, therapists and many more disciplines. Perfect for a low cost solution to audio production needs.
MUSIK FREEDOM http://greatapps.com/www
Category: Music
Description:
Musik Freedom (1st Green-e® Marketplace Certified App) is a new media player app which is designed to augment the iPad default music player by packing in all of the features of that application and adding MORE FREEDOM.
Features:
– The HOT LIST –The music that is moving you right now! It displays your current song, the last song you listened to, and the next two! SHARE it via Twitter or Facebook.
– The Musik Freedom Queue plays in direct cooperation with all other music lists, playlists, albums, DRM files and Music Videos on the iPad.
Don't forget GreatApps has a wide assortment of apps for your mobile phone, so take a tour down their website and see what catches your attention. You'll be glad you did!