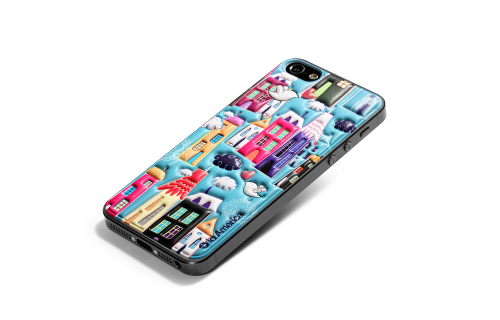 id America have long been known as the innovators of mobile accessories and with the iPhone 5 out in the market they are wasting no time in having quality, unique accessories available for the apple crowd.
"At id America, we have always tried to think outside of the box to develop products that are truly unique and different," said Abraham Jackal, Marketing Manager at id America. "We're looking to continue the tradition."
With that being said they will have the Cushi, Cushi Band, Hue, and several other phone cases available for the iPhone 5.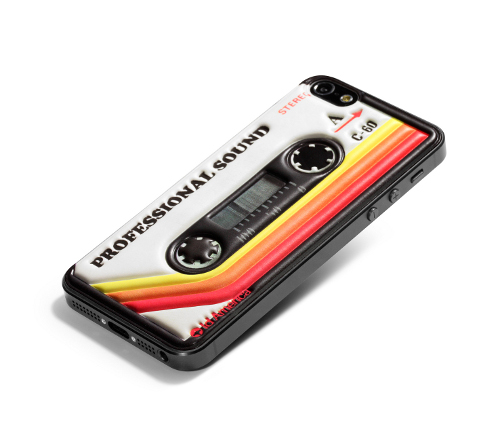 Cushi leads the pack of iPhone 5 accessories from id America with an amazing range of designs and colors.  The Cushi Soft Foam Pad is an embossed and expanded rubber sticker that applies on the back of iPhone 5 to provide protection against shocks and scratches.  The Cushi also adds improved grip dynamics to iPhone 5 and reduces the chance of accidental drops. The new Cushi Pads will be available in a wide variety of colors and designs for $14.95.
Cushi Band, a dual-injection mold, frame-style case is designed to work with Cushi Pad to offer side protection for the iPhone 5. The Cushi Band, combined with Cushi Pad, provides complete drop protection and is available in a variety of choices for unique color combinations.  The Cushi Band will be available for affordable price of $9.95.
The popular Ice / Dry Ice continues to provide rock-solid protection against scratches and damage from drops for iPhone 5. Its signature two-piece construction allows seamless integration while preserving the look and feel of iPhone 5. The Dry Ice Soft Grip Case exclusively features soft rubber coating that provides smooth feel and improves the grip.  The Ice / Dry Ice Case will be available for $19.95.
Hue Soft Grip Case, $19.95, inherits the same structure from Ice / Dry Ice case but features soft and bright pastel colors that are sure to grab your heart.
Now as always you know that we do not recommend something we would not use ourselves which is why idAmerica is giving us the opportunity to test and review a few of their cases in their All-Star line-up for the iPhone 5. And to make things just a bit sweeter we will be giving away a few of these cases to our lucky readers! Stay tuned for more details!
id America's new case collection for iPhone 5 will be available in October.