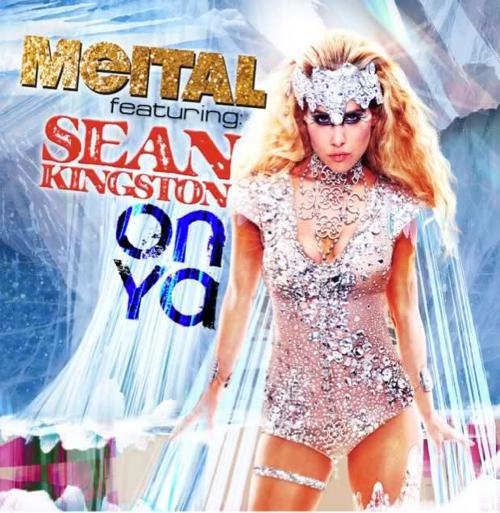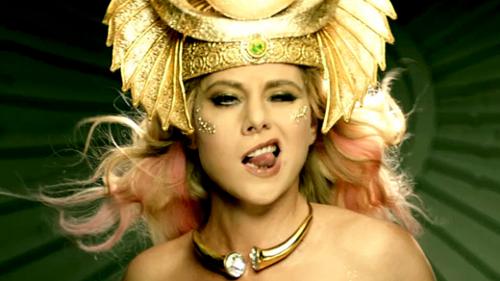 Meital has been described as "Extremely Gorgeous…" by the New York Times, however we have dubbed this blonde bombshell as the new Marilyn Monroe of hip hop.
Meital (pronounced "Mey-tål") was born Meital Dohan in Tel Aviv and is now making her mark in the United States. Meital is a two-time Israeli Oscar nominee for her performances in God's Sandbox and Giraffes. US audiences were first introduced to her as Yael Hoffman on Showtime's Weeds. And with her new found success in music she is now proving to the world that she has more than looks in her arsenal as her music is captivating millions around the world.
In early 2011 the Israeli bombshell caught the attention of mega hip-hop producer Che Pope (Lauren Hill, Eminem, Dr. Dre) and they began to record her debut album "I'm In Hate With Love". With the release of her first single,Yummy Boyz, in June, 2011, the official music video quickly went viral and reached over 1,000,000 views.

Now Meital is taking her music career one step further and showing the world that she is here to stay and make her mark inn music as she released a new single that is sure to get you talking about her and leaving you asking for more! The new track is called "On Ya" featuring Sean Kingston.
Join us as HipHopFirstClass catches up with Meital on a one on one interview. We even came across a very interesting fact about Charlie and what special place he holds in Metial's life.
HipHopFirstClass: How was it working with hip hop star Sean Kingston for your second single, "On yea"?
Meital: It was wonderful working with him. He's a great artist and he has potential in his music and in his personality. Cudda Love introduced me to Sean Kingston and that's when we came into the conclusion of making a hit single together.

HipHopFirstClass: If you could pick one lucky fan to spend a day with you, where would you take them first?
Meital: If I could pick one lucky fan…I'd take them everywhere I'd go so they can see how I live my life. I'm just like any other person here in the world and I would love to share with them how I live. If they're also brave enough I could introduce them to Charlie.

HipHopFirstClass: Who's Charlie, if you don't mind me asking?
Meital: Charlie is my pet tiger. He appears in the cover of my new single "On Yea," and I've had him for a year and six months. If anyone is brave enough to meet him I'd be glad to show them Charlie. He's a nice pet and he's wonderful.

HipHopFirstClass: What inspired you to become a musician here in the states?
Meital: When I was in Israel, I'd perform on "Dancing with the Stars." That's when my journey was set and changed my life. I went to visit a monk two years ago, and he told me that there's something in my life that I have to search for. Acting wasn't just my life, but soon later singing became a huge part in my life and that's when my career started.

HipHopFirstClass: When you have your first concert, who would you choose to be the opening act?
Meital: I would love Eminem to open up my concert, since I'm a huge fan. I'd also choose Kanye West or Jay-Z. Hip hop is a big thing in my life and I love the way they rap.

HipHopFirstClass: If we're not mistaken you're also an actress on the hit television series, Weeds? How did you like working with your co-hosts?

Meital: Yes, I was on the television series Weeds for Season 2 and for the 100th episode. It was great working with them they supported my music and they'd always give me great advice. They're like my second family that I can trust on.

HipHopFirstClass: If you could work on an opening theme song for any television series, which series would you choose and why?
Meital: I would say Weeds, but the show is already over. I would love to do an opening theme song for Mad Men or Breaking Bad. I'm a huge fan of these shows and especially anything that will keep the viewer in suspense and keep them guessing on what's going to happen next.

October 5 marked the premiere of Meital's "On Ya" music video debut on MTV. And now we bring it straight to you for your viewing pleasure! Trust me you are not going to want to blink on this one!