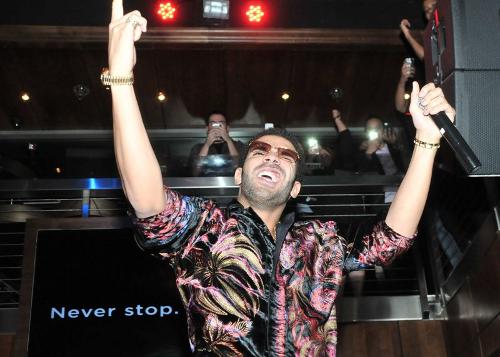 Drake is no stranger to parties and the late night club style. But it seems that this past weekend was actually a special weekend for Drake as he celebrated his birthday and he did it with style.
The crowd gathered from long and far, all to join the Drake as he celebrates the most memorable day from the entire year. It was not that long ago that YMCMB along with Lil Wayne signed on the then rookie Drake. Fast forward the clock a few years and plenty of hit songs later and now Drake finds himself celebrating his 26th birthday with Hennessy V.S in Washington, D.C.
The rapper/singer took full advantage of Howard's Homecoming Weekend and put on for the city with a special performance at the swanky Park on Fourteenth. Dressed to impress in rose colored gold framed glasses with a black velour collard shirt with pink and gold splashes of color, Drake hit the stage and performed some of his biggest hits to date. One question lingers on my mind though, should we expect anything less from Drake? We've all come to know him for his classy gear swanky outfits.
From "I'm on One" to "Forever", Drake performed several tracks from his catalog of music and was clearly in the mood to party. Actor Laz Alonso was in the house and was spotted surrounded by a bevy of women, while Drake celebrated with his friends and several bottles of Hennessy V.S on his table. I'm not too sure if Nicki nor Lil Wayne were able to make it to the bash as they were both supposed to be booked for concerts and promotions tours.
By the way no bottles were thrown at this party so you can rest assured that everything was kept in a civil and organized fashion. Everyone loves a bit of humor here and there!
Check out some of the pictures from the party!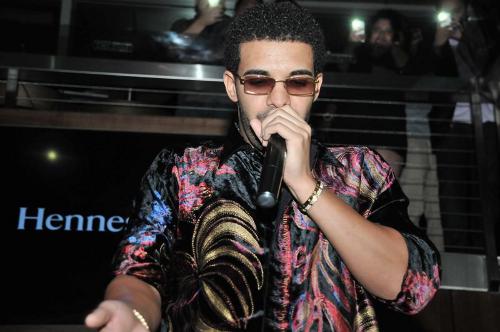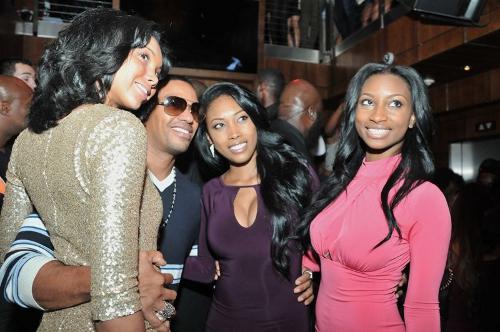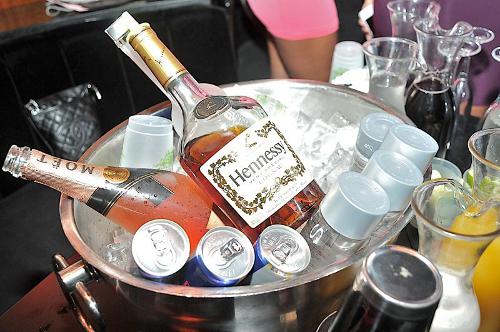 PHOTO CREDIT – LEO WILSON