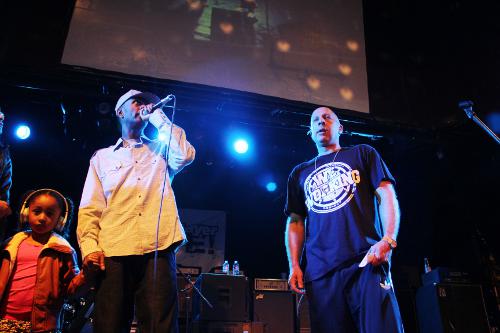 Steve Lobel and TLK Fusion teamed up to bring fans and artists a star studded event as they hosted the first "We Working" Artist Showcase. It all went down at The Key Club in Hollywood, presented by DirtyWorks Productions. The event was such a hit that people are still talking about it at this very moment.
Sponsorship was provided by Adidas, MySpace, Vitamin Water and Monster Products.
Now TLK Fusion always like to do things with a big bang, which is why they got a first class roster of celebrities such who set the mood for an Energy packed event. Celebrities in attendance were Ray J, Krayzie Bone, YG, Xzibit, Crooked I, Joe Moses, Mann, Dre Sinatra, Problem and veteran radio DJs such as Tattoo & DJ Dense from 93.5 KDAY and Vick One, Justin Credible & DJ Carisma from Power 106. Let's not forget about the industry executives who were also in attendance and made their presence known as they kept a close and critical eye on the performances of the hand-picked talent.
"We Working" showcases are designed for aspiring artists, providing them a platform to display their talents to the public, including celebrities, brands, and influential faces in the music industry. Performers from all across the nation included Elquan (Las Vegas), Brilliance (Detroit), J. Luchiano (Pennsylvania), Dee Jay Ford (New York), Reason (Florida), Young Kore (Virgin Islands), Marsalis Neal (Chicago), Roc Star Board Boyz (Inland Empire), Slinks (Los Angeles) and many more talented, "WORKING" artists who deserved recognition as well as encouragement and direction from industry veterans, such as Lobel himself. "I'm all about giving back and changing lives and to giving new artists a real platform to perform is very important to me," said Lobel.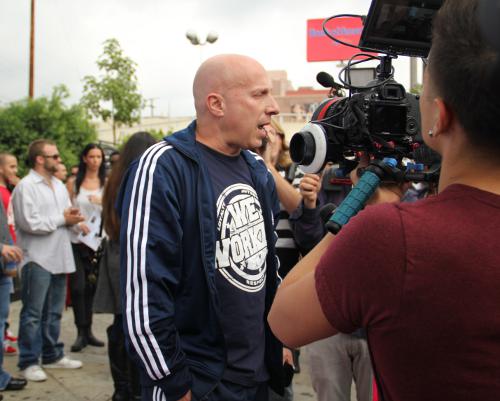 Now if you have been hiding under a rock for the past decade and are not too familiar with Steve Lobel, then let me school you on some knowledge. Lobel has worked with artists such as Run DMC, Eazy-E, Common, Fat Joe, Sean Kingston, Mann, Iyaz, Nipsey Hussle and countless others who have risen to musical stardom thanks to Lobel's guidance. Along with guiding some of the music industry's most eligible contenders to the top of the charts, Lobel also owns A2Z Entertainment as well as the non-profit organization Pathfinders. In short, Steve Lobel is the man who you wan to meet if you are a talented artists who is actually trying to break into the game!
Having recently teamed up with TLK Fusion, Steve Lobel is now ready to take his "We Working" events to the next level. Follow @SteveLobel on Twitter for updates on upcoming showcases and news or check out www.weworking.com.