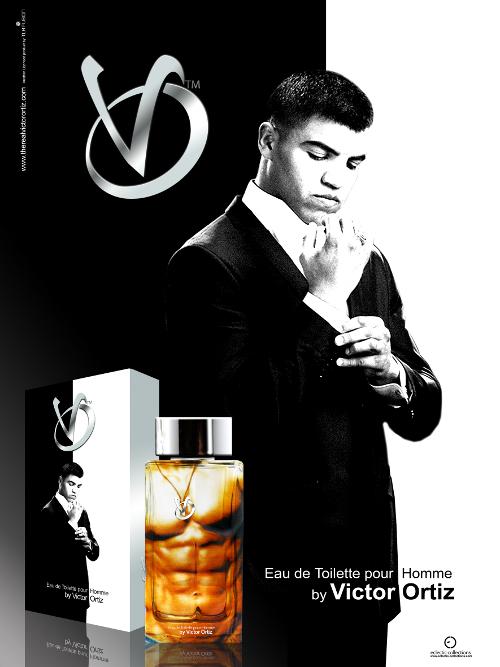 Victor Ortiz, former Welterweight Champion Boxer, unveiled to the world last night at LA hot spot The Whisper Lounge his new fragrance, the cologne aptly named, "VO by Victor Ortiz." Celebrities filled the black carpet all night long to support Ortiz and VIP's toasted to the success of budding mogul Victor Ortiz. With the collaboration of TLK Fusion, Impact Management and Eclectic Collections, the event exceeded even the highest expectations.
VO by Victor Ortiz has an enticing scent built from a combination punch: tough and sexy. With hints of Jasmine and Rosemary hovering above a musky whisper of Oakmoss and Brazilian Rosewood, this casual, seductive, yet classic aroma is perfect for the tough exterior of a real man and the sensual side he unveils when the moment calls for it. VO by Victor Ortiz is a knockout scent that won't apologize for the attention it's about to bring you and is currently lining the shelves at Deardens Department Stores and dominating online sales on Sears.com and Cologens.com.
Victor Ortiz personally thanked all of his guests for the support in and outside the ring, by sending everyone home with a signature VO by Victor Ortiz bag complete with a full size fragrance, Geek Eyewear, an autographed poster, and samples from his Anti-aging Skincare line, VO by FaceLube.
In attendance were undefeated boxers Diego and Jessie Magdaleno, Fashion Designer and Reality TV Star Lana Fuchs, as well as music mogul Steve Lobel with rappers Mann & Bizzy Bone from Bone Thugs & Harmoney. Singer/ Song Writer Corey Robinson, Actor Kyle Massey, Fashion Designer & CEO of Shibue Couture, Jenny Buettner, TV personality T.