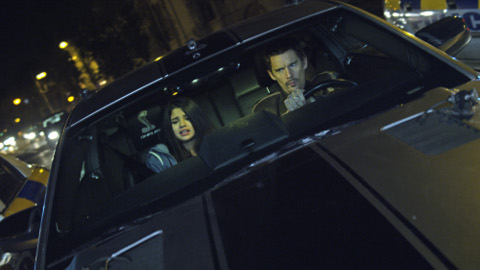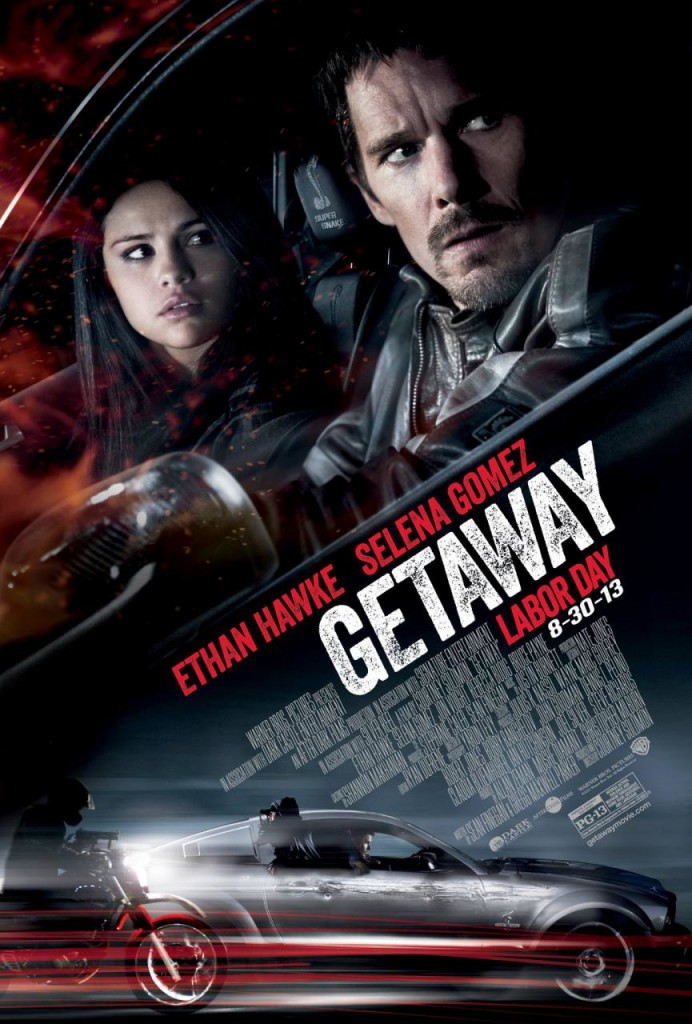 GETAWAY has been the talk of the town as of late as this action thriller is speeding to theaters on August 30th and we are more than excited to offer you the opportunity to join in on the action packed adventure! Warner Bros has come through yet again as we are getting things started by running the GETAWAY "Swag" Sweepstakes. 
In this unique one of a kind giveaway we will be giving 2 lucky fans a chance to win some GETAWAY movie passes and some exclusive GETAWAY Swag gear. With Selena Gomez and Ethan Hawke leading the way, this will be a movie that you wont want to miss!
First let me give you a quick rundown on the movie!
A former race car driver Brent Magna (Ethan Hawke) is pitted against the clock as he commandeers a custom Shelby Cobra Mustang, taking it and its unwitting owner on a high-speed adventure at the command of a mysterious villain on a race against time to save the life of his kidnapped wife.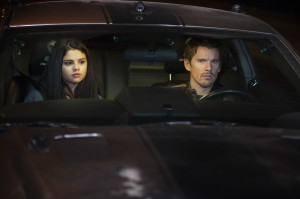 Now check out the awesome trailer and all the action-packed scenes! As always pay close attention because the answer to our question is in the trailer.
GETAWAY "Swag" Sweepstakes
HipHopFirstClass is asking site visitors to enter to win movie passes and thematic promotional film items on behalf of Warner Bros and GETAWAY. Entering the GETAWAY "Swag" giveaway is as simple as answering one question in the lower comment section of this page.
The question that you need to answer in order to enter the giveaway is :
What type of sports car is Brent Magna driving to get away?

That was easy , right!
Now, check all the prizes you'll get if you win one of two Grand Prizes.
2 Grand Prizes each include:
01 – GETAWAY One Sheet
01 – GETAWAY Baseball Cap
01 – GETAWAY T-Shirt
01 – GETAWAY Trunk Organizer Case
01 (Admit Two) – GETAWAY Hollywood Movie Money
Hollywood Movie Money is a free admission voucher to see a predetermined film (GETAWAY) redeemable nation wide starting 08/30/13 through Thursday., 09/26/13 in any theater excluding AMC Theaters.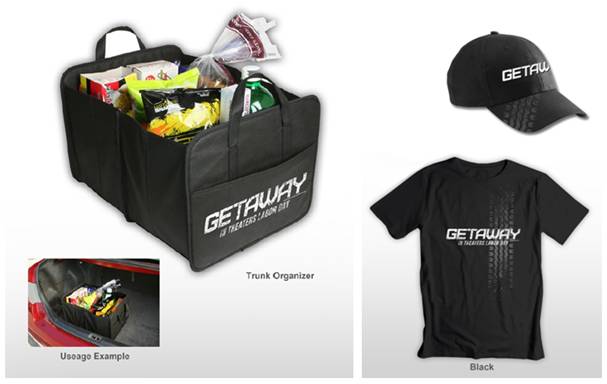 * Giveaway will end on August 30th at 9 PM CST.
* Winners will be selected using a random number generator. You'll be contacted by email.
*Make sure to use a real email address.
* 2 Winners will receive a Grand Prize
Good Luck!!!!!
Director: Courtney Solomon
Writers: Written by Sean Finegan and Gregg Maxwell Parker
Producers: Christopher Milburn, Moshe Diamant, Courtney Solomon, Allan Zeman
Executive Producers: Julius R. Nasso, Wayne Marc Godfrey, Robert Jones, Bobby Ranghelov, John Goodman, Dennis L. Pelino, Claudia Bluemhuber, Ian Hutchinson, Joel Silver, Steve Richards
Cast: Ethan Hawke, Selena Gomez, Jon Voight, Rebecca Budig, Bruce Payne