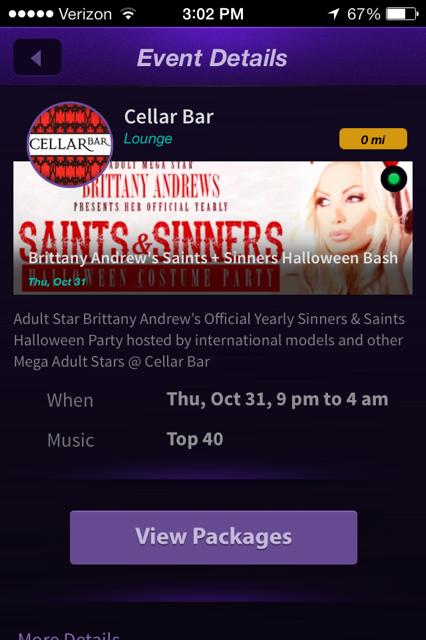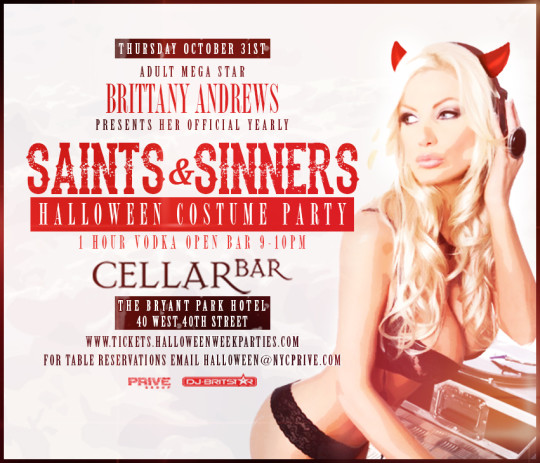 Its no secret that HipHopFirstClass caters to the hip hop community and our first class fans; in more ways than one. You depend on us for news, music, celebrity gossip, current fashion, technology, and new products. But more than anything you look to us, so that we may give you the inside scoop on what's fresh and trending in today's world. Today we are glad to announce that HipHopFirstClass has teamed up with the number one mobile app NightUp to bring you a once in a life time experience!
It's all going down on October 31st with Adult Star Brittany Andrew's Official Yearly Sinners & Saints Halloween party hosted by international models and other Mega Adult Stars at New York's coveted exclusive nightclub The Cellar Bar inside the Bryant Park Hotel.
That's right we are giving away a package that will put you right in the middle of all the action so you can party like a Rock Star or like a ____ Star (if you catch my drift) with style and class. NightLifeUp and HipHopFirslClass want to give you a night that you will never forget!
So put on your fanciest costume as you enter this high-end candlelit subterranean nightclub to enjoy the best cocktails in Manhattan to the sounds of DJ Brittany Andrews herself alongside Cosmic Kaz.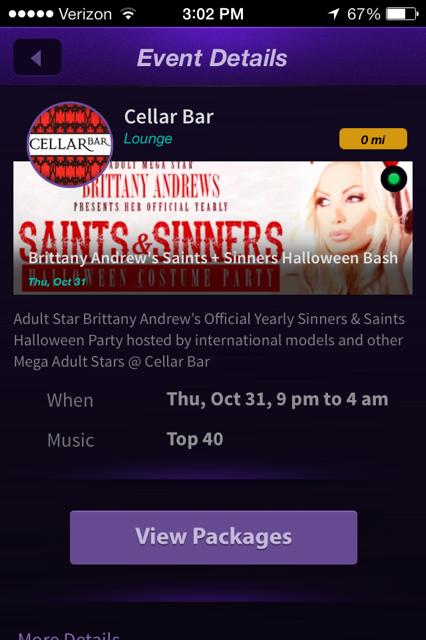 There will be one winner chose and entering to win is easy! First of all let me clarify that you must be 21 years or older in order to enter this giveaway. We will need a valid state ID, so if you are not old enough please do not attempt to participate.

All you have to do in order to enter this giveaway is, tell us what you will dress up as for Halloween at the bottom of this post in the comment section.
One winner will be chosen!

The winner of the giveaway will be asked to download the NightUp app in order to make reservations with the promo code that we send to them for the event.  And just to give you some superstar status we will ask you to tweet to @NightUpLife when you are at the event to let us know how it's going!
 Must be 21+ with valid state ID
Cellar Bar – Brittany Andrew's Saints and Sinners Halloween Bash – Thurs Oct. 31
Winner will receive:
• Skip the line upon arrival(no waiting when you're VIP)

•1 hour Champaign Open Bar from 9pm
                                                                                                             Rules
* Giveaway will end on October 29, 2013 8:00 PM CST.
* Winner will be selected using a random number generator. You'll be contacted by email, so make sure to use a real email address.
* If the winner does not claim the prize within 4 hours a new winner will be randomly drawn.
*Winner will be chosen
*We will require ID verification to verify the winner is over 21