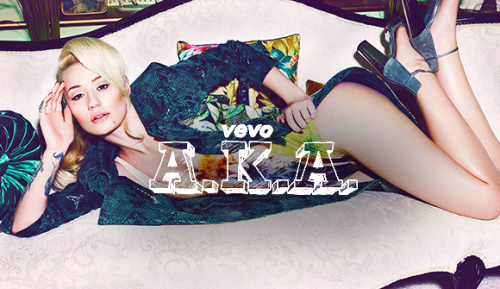 Iggy Azalea is one of the fastest rising hip hop stars on mainstream today, and in celebration we are proud to give you the four-one-one on how she came about her stage name. Very few people know her real name (Amethyst Amelia Kelly), but with a stage name you must be creative, smooth and more important something that fans can remember. To top it off you only get one shot at this, after all first impression are the ones that count.
Premiering today across Vevo, a brand new original series "A.K.A." You will get a first hand look at how Iggy Azalea came across her name. Its actually quite a funny story!It involves her dog who seems to be the adventurous type and a little schooling from her grandfather. I can explain the whole ordeal, but if a picture is worth a thousand words than a video is worth a million.
Tune in and check it out below.
Photo and Video Credit: Vevo.com