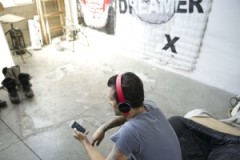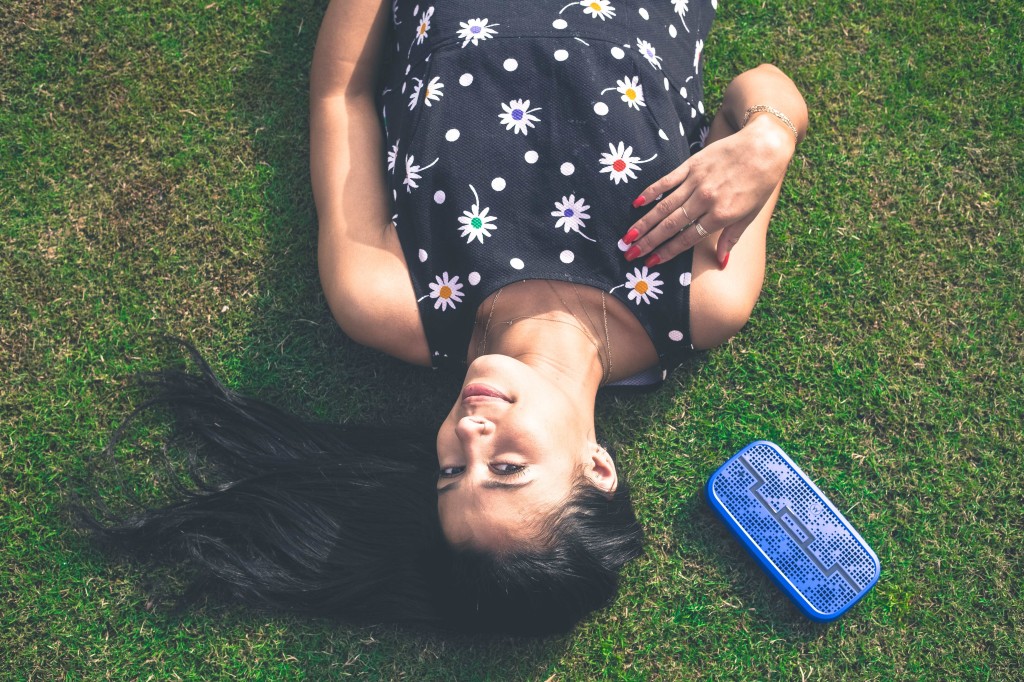 College is now back in session, Fall is right around the corner and you still haven't gotten the right set of headphones to keep you going though the long days and even longer nights of studying. Well no worries as SOL REPUBLIC has their Fall Essentials lineup ready to satisfy everyone's needs!
So you want to step up your steez and add a touch of modern class to yourself?
You got fresh new sneakers so that you can tread down a new path that will lead you to new adventures and help you attain new heights and meet goals. Plus you got that whole new wardrobe that will keep you looking like you belong on the cover of a magazine. Everything looks perfect, but then you realize that you still have last years electronics and that long chord that goes from your headphones to your ipod or cell phone. Looks like you forgot to update you old headphones, but now worries because we have you covered!
The answer comes in the form of SOL REPUBLIC headphones and wireless speakers as a fall essential for those who are heading off to school and those who are simply on the move looking for great sound and quality.
TRACKS AIR: the first wireless headphones from SOL REPUBLIC, in collaboration with Motorola. Need to be free of wires; leave your phone on the kitchen table, walk out to the garage get a quick workout and enjoy endless playtime from your headphones (15 Hours of battery life) without having to worry about those annoying headphone wires. What if phone happens to ring and its two rooms away? Well you can simply take the call straight form your TRACKS AIR as they have a 150′ wireless range. Tracks AIR can connect to two devices at once, so you can watch a movie on your tablet and seamlessly take a hands-free call with the touch of a button. Wired headphones can't do this. How sweet is that!
It's only logical to conclude that the TRACKS AIR are the chosen headphones for anyone who is looking for superb music quality with long battery life, 150′ wireless range and the awesome colors that they are available in (Electro Blue, Gunmetal, Vivid Red, White,) I mean come on, Vivid Red…..Electro Blue the colors name alone tells you that these are not your every day headphones! But what if you want to share the superb music quality that SOL REPUBLIC delivers with your friends? Surely you wouldn't want someone else wearing your TRACKS AIR for any longer that a few minutes; this is where the DECK comes in!
DECK: A wireless NFC/Bluetooth paring speaker, with a some unheard of features! Want to start your morning with some upbeat music while you get ready for whatever the day has to throw at you, just hit play and enjoy! Need to take a call while the DECK plays your favorite track, no problem hit the answer button and enjoy the speakerphone feature. Another feature from the DECK is that its powered by 360° full sound, which gives you top notch sound quality from anywhere in the room or outdoors (did I mention that it has an Outdoor Boost feature 🙂 ). And in case you are wondering the DECK has the super-power wireless feature that gives you up to 300 feet of freedom; meaning you can go meet and great, crack a couple of jokes and still stay connected and play DJ.
Impressed?!!! Well we got one more for you as DECK's most exciting feature might be HEIST MODE™, which allows as many as FIVE people to pair at once and take turns controlling the music. So you can play your favorite playlist and take it back to the sounds of AC/DC, while your friends mix in some Hip Hop and your other friend throws in some DRE in the mix.
Now I know at the beginning of this post you read the word giveaway, well we are in fact going to giveaway one SOL REPUBLIC TRACKS AIR headphones and one SOL REPUBLIC DECK to two different winners.
In order to enter this giveaway just go to the comment section below and tell us what your favorite color is for the TRACKS AIR and the DECK.
Very simple! We hope you've enjoyed this small preview of what SOL REPUBLIC has to offer and we hope the winners enjoy the prizes! I promise you will not be disappointed as both the TRACKS AIR and DECK are in a league of their own!
• Giveaway will end on September 5, 2014 at 9 PM CST.
•Winners must not have won a SOL REPUBLIC giveaway in the past 6 months (we want it to be fair for everyone to win).
• Winners will be selected using a random number generator. You'll be contacted by email.
•All entrants must be U.S. residents, ages 18 years or older, and must provide a valid email address.
•Winners will receive 1 of 2 prizes (one winner will get the TRACKS AIR the other the DECK).
•The winner has 24 hours to claim their prize. If a potential prize winner does not claim a prize, the prize will be re-awarded.
                           Good Luck