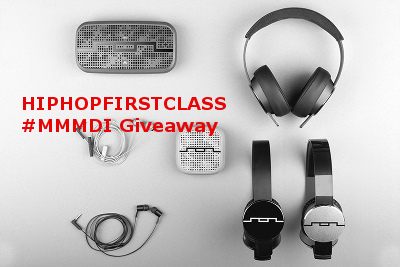 Music Made Me Do It – the perfect phrase that gives reasoning behind the actions that we would normally never accomplish without that extra push from that one special melody or those inspiring lyrics!
2014 has been a year of leaps and bounds, we've grown substantially, helped artist get their music heard and have brought you the latest headphones and electronics that are relevant in the music scene. SOL REPUBLIC has been on the front lines providing our readers with new products time and time again. To this day they have never ceased to amaze us with the next big thing that they release; from their TRACKS AIR wireless headphones to their DECK wireless speaker that provide hours of music and fun!
SOL REPUBLIC has always been about making an impact with the fans by bringing music into the equation, which is why they have always given away a pair of headphones or Bluetooth speakers in conjunction with our hands-on review. This time around they have raised the bar as they bring their #MMMDI movement!
SOL REPUBLIC wants to be a part of their fans everyday life which is why they launched a new campaign, Music Made Me Do It, which is their first global promotion about all the crazy fun stuff that music makes us all do.
Music is more than tied up to a beat; its a vessel that can stir waves of emotions, give us that needed edge for competition, or provide that perfect lyric that gives us inspiration. The song can make you happy, make you sad, give you the extra push to finish your rep, or simply clear your mind.
From the outrageous and irreverent to sexy and courageous, Music Made Me Do It (#MMMDI) showcases and celebrates the stories we all have of music inspiring us to do anything and everything.
Over the next month, SOL REPUBLIC's Saviors of Sound (SOS) will be sharing their stories about how music has enabled them to do amazing things, from the incredible to the cringe worthy.
MY #MMMDI Moment!
My story begins from the first moment when I realized that music can bring forth emotions and reactions from not only the creators but rather the listener as well.
December 2009, I come across a producer who invites me to partake in a recording session, just for fun (I had never professionally recorded a lyric previous to this day). I heard the beat and it just stirred an emotion within me, adrenaline with  a bit of nervousness ensued, before I knew it we were already recording the bridge to chorus of the song.
A couple of days later we had a few tracks that were actually made from moments of honesty that brought about a spark of music in its purist form. Music that is made while you are living in that moment without any expectations from it other than  you channeling your message through lyrics which are then married to the beat and finally enjoyed by those who can relate to the art that we call a song.
My intention was never to make any money from these recording sessions, they were just for the satisfaction of having your words paint a picture which other people could enjoy, and of course it gave me an avenue for self expression.
I studied the history of music, sound engineering, song structure, expanded my vocabulary and I learned the business aspect of the music industry.  I was lucky enough to come across more collaborations with different producers from around the world. I've been able to perform in front crowds of thousands of people, even once in my own hometown. 🙂
We've had our music play on the radio in Romania, clubs in France and my all time favorite ESPN2, during March Madness. It was then that idea of HipHopFirstClass came to be, and then became a reality. And it was all because the Music Made Me Do It #MMMDI
SOL REPUBLIC wants to hear about your #MMMDI moment or story and they will reward two HIPHOPFIRSTCLASS readers with a one of a kind prize package.
You wont just get a set of headphones or a speaker system this time around, instead you will be getting one item of almost all their product line. A total retail value of over $700! 🙂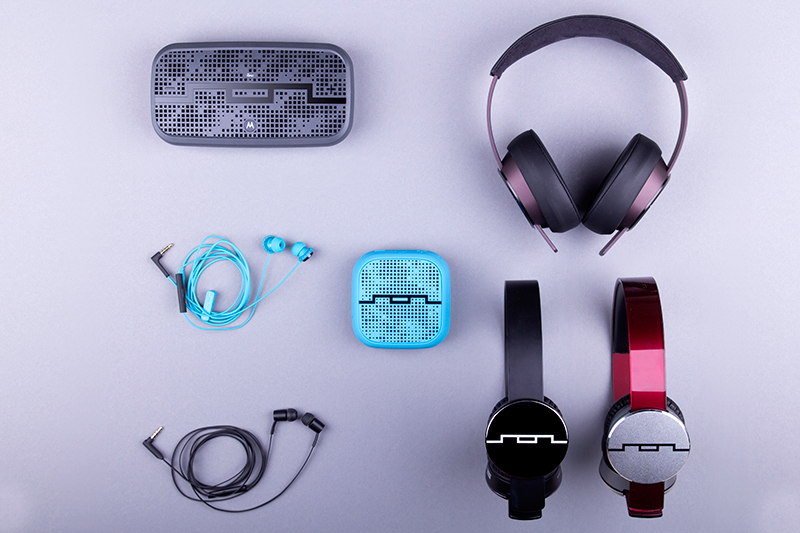 • 1 SOL REPUBLIC Deck speaker
• 1 SOL REPUBLIC Punk speaker
• 1 SOL REPUBLIC Tracks on-ear headphone
• 1 SOL REPUBLIC Relays in- ear headphone
• 1 SOL REPUBLIC Master Tracks over-ear headphone
• 1 Tracks HD on-ear headphone
• 1 Jax in-ear headphone
Rules to Enter Giveaway
To enter the #MMMDI Giveaway you MUST share a story in the form of a comment or photo (Comment section, Twitter, Facebook) AND you MUST tag it #MMMDI.
Post your picture or share your story of your Music Made ME Do It moment in the bottom of the comment section on this post (Don't forget to include the hashtag  #MMMDI)
You MUST share a story to enter to win. Submissions can be anything you choose that has been motivated by music.
A) share a story (you can choose to Include a Picture)
B) tag #MMMDI
Extra Entry's
Want to have better odds at winning?!  Who doesn't, after all this is a prize pack that is valued at over $700!!Well we got you covered!
Here are a few extra ways for you to gain some extra entries into the giveaway!
♦ Post a picture of your Music Made Me Do It moment on our HHFC Facebook page to gain an extra entry! (Don't forget to include the hashtag #MMMDI) Make sure you like the page as well. 😉
♦ Tag us and follow us on Twitter HipHopFirstClass Twitter once you tweet about your Music Made Me Do It Moment!
Each one of these will give you an extra entry in the #MMMDI giveaway! 🙂
• Giveaway will end on November 28th, 2014 at 9 AM CST.
• Winner will be selected using a random number generator. You'll be contacted by email.
•All entrants must be U.S. residents, ages 18 years or older, and must provide a valid email address.
• 2 Winners will be picked at random and receive the SOL REPUBLIC #MMMDI Giveaway.
• Winners have 24 hours to claim their prize. If a potential prize winner does not claim a prize, the prize will be re-awarded.
• Full product details are: SOL REPUBLIC
Each household is only eligible to win One (1) Sol Republic "Ultimate" Giveaway via blog reviews and giveaways. Only one entrant per mailing address per giveaway. If you have won the same or similar prize on another blog or website with the last 6 months you will not be eligible to win again. Winner is subject to eligibility verification.
I was not compensated for this post. I am simply sharing a promotion offered by SOL REPUBLIC because I think it would interest my readers. Prize is provided by SOL REPUBLIC.