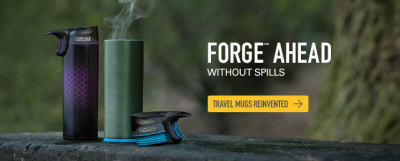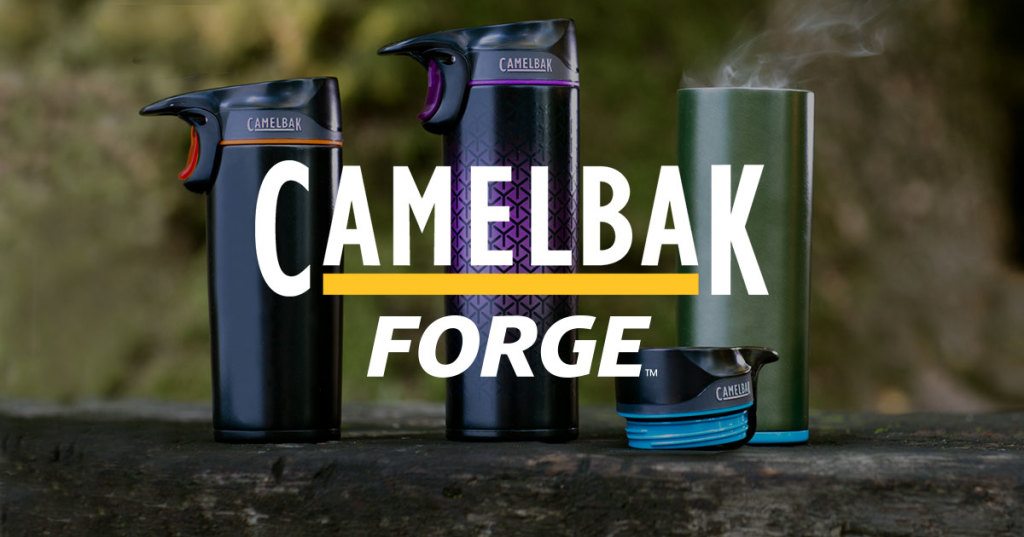 CamelBak Forge is the newest mug to hit CamelBak's line-up and from what we have gathered this is by far is the best answer to you cold winter days!  And with the holidays approaching, CamelBak has decided that they are going to give two lucky HIPHOPFIRSTCLASS readers a free CamelBak Forge! 😯
The winter is literally nipping at our ears as it draws nearer and nearer each day and what better way to stay warm than with a cup of coffee or your favorite hot chocolate!
My usual morning would start off with a hot cup of coffee mixed with some hot chocolate and a bit of milk, however it would go from hot to warm within 15 minutes and from warm to cold within another 20 minutes 🙁 . I'm guilty of being a slow coffee drinker, but hey I like to enjoy my coffee and sip it slow.
I would routinely find myself taking a quick trip to the office microwave to quickly reheat the coffee. However, that has all come to an end as of two weeks ago when I was first introduced to the CamelBak Forge!
When we were told that this travel mug would keep our coffee……..not warm…….. but hot for up to four hours I couldn't help but to laugh at the idea 😆
So naturally I was excited to see if perhaps the Forge would at the very least keep my coffee warm for over 30 minutes. The first day that I put it to the test I literally burned my tongue on the first sip that I took from the mug after letting the coffee sit for about 25 minutes. It was then that I began to gain a bit of confidence in this mug and decided maybe I should have read the directions for it after all. 

After reading through the directions I came across the following :
Double-walled, vacuum-insulated vessel
Stainless Steel
One-handed self-sealing lever
Leak-proof closure
Lock-open button for frequent sipping
Arms flip up for easy cleaning
Vacuum insulation stays hot 4+ hours
The mug is not only double walled but vacuum insulated as well. With the fact that the mug is made out of stainless steel I really could not even feel the outer portion of the mug as being warm…. it was cool to the touch, but the contents inside of the mug were a completely different story!
Other points to note, the mug is completely leak proof! I literally turned the mug upside down (with the lid looked of course) and it did not even leak a single drop! It has a button that can lock the mug open for some frequent sipping or you can hit the button on side of the mug with your trigger finger and BAM the mug is now closed! The cap flips up rather easily once you remove it from the mug so that you can clean it without having to worry about any grime developing on it.
But above all else here is the best part!
CamelBak® Got Your Bak™ Guarantee: If we built it, we'll Bak it™ with our lifetime guarantee.
Yup that's right the Forge has a lifetime Guarantee! Which means that CamelBak stands behind their products 100%
The Forge is available in 5 different color combinations which makes it five times more appealing 😉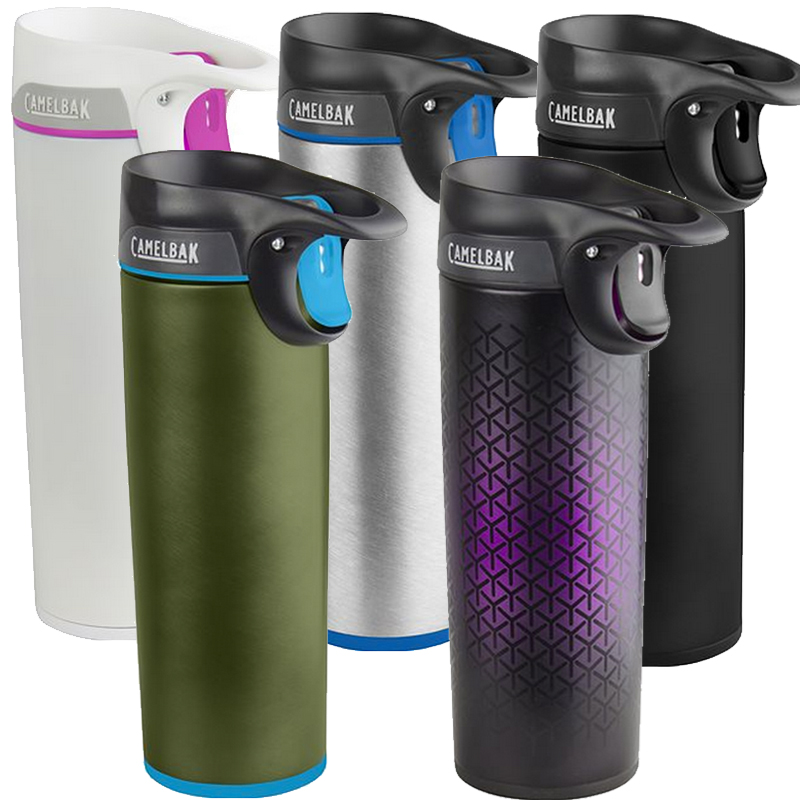 Now since winter is getting near we want to make sure you have a CamelBak Forge by your side! We are going to make this giveaway fun for everyone. Since we will be giving away 2 CamelBak Forge travel mugs we are going to give you a few ways of entering the giveaway!
Rules to Enter Giveaway
The first way to enter the CamelBak Forge Giveaway is to tell us what your favorite color for the Forge travel mug on the comment section of this post. ( That will be 1 entry)
The second way you can enter the giveaway is by posting a picture of your old worn out mug on the bottom of the comment section on this post. 🙂
Extra Entry's
Here are a few extra ways for you to gain some extra entries into the giveaway!
♦ Post a picture of your old, simple mug on our HHFC Facebook page to gain an extra entry!  Make sure you like the page as well.

♦ Tag us and follow us on Twitter HipHopFirstClass Twitter once you post a picture of your old mug!
Each one of these will give you an extra entry in the CamelBak Forge giveaway!

• Giveaway will end on December 1st , 2014 at 9 AM CST.
• Winner will be selected using a random number generator. You'll be contacted by email.
•All entrants must be U.S. residents, ages 18 years or older, and must provide a valid email address.
• 2 Winners will be picked at random and receive the CamelBak Forge.
• Winners have 24 hours to claim their prize. If a potential prize winner does not claim a prize, the prize will be re-awarded.
New to HipHopFirstClass? We bring you the latest Hip-Hop news–Free in your mailbox every morning. Click here to subscribe !
Disclosure: We received no monetary compensation for this review. I did receive a CamelBak Forge mug for review purposes. All thoughts and opinions are mine.