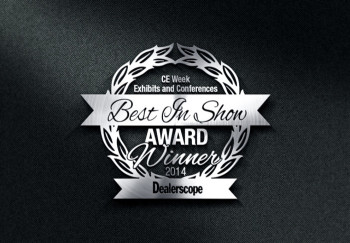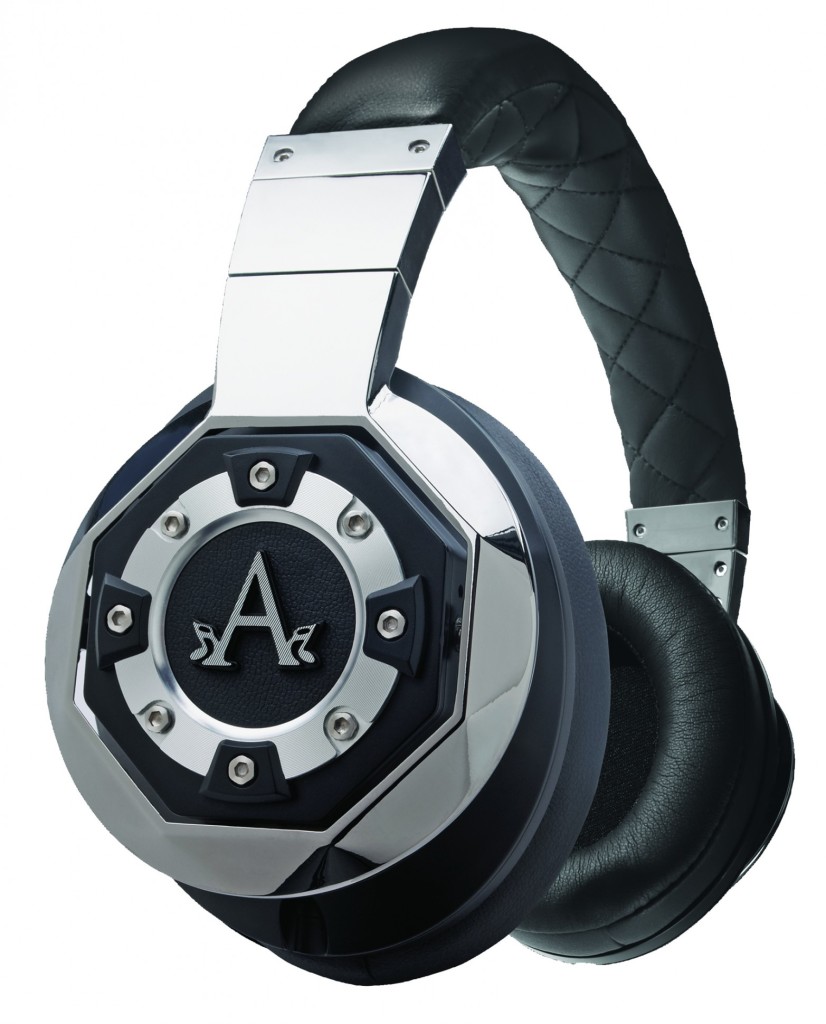 A-Audio, if you have not heard of them I would not be surprised as the company is fairly new to the market. But they have held true to the old saying " First impressions are the best ones" as they put their best foot forward with their headphone lineup.  A-Audio Legacy headphones not only made waves but completely stole the show as they won a "Best in Show" Award at CE Week.
Their goal is simple -Perfection in sound- Their ideals are exemplary as A-Audio was founded on the premise of innovation, quality, precision, and craftsmanship. And today we bring you a First Class review as we get to inspect the Legacy's from top to bottom and see exactly what sets these headphones apart from the rest.
First Impression
I have to agree that the first impressions will always either make you or break you, as this is your moment to captivate and at times demand attention! Never judge a book by its cover they say, but they've never come across a velvet covered book with gold leaf etching that had an impressive story to tell. And the A-Audio delivers from the moment you lay your eyes on the packaging and box.
This not only tells me that they took the time to fully detail their packaging presentation, but that I should expect something even more exciting  from the headphones themselves!
The box has a swanky and stylish dose of black and silver that dare you to take a closer look. The headphones are pictured on both the front and back of the box, the glossy photos compliment the matte black background to perfection. It's amazing how the simplicity of the photos and background can make such a big difference in presentation, as they say its the details that make it count.
Opening the box is achieved by pulling on the ribbon to lift a side flap which is held in place by magnets, this gives you a sense of the luxury that awaits for you inside the box. The package designer really nailed it with this one as it makes you feel extremely excited to actually get your hands on the headphones.

The Headphones
As you open the box and finally reveal the headphones you cant help but smile as the "liquid chrome" color  flashes before your eyes and lets you know that these are not you average headphones. Then you're hit with that smell, its a very familiar smell that gives you a sense of achievement and pride; then you come to realize that its the stitched leather on the headphones that gives you that new high end car smell (that's always a good thing! 😉 ).
There are two cables included, one with a microphone and control buttons, and one plain cable. The connectors, all 3.5 mm, are all gold plated. and they have even included a 1/4 in. (6.3 mm) adapter in case you have plans on running the turn tables for a while.
The "travel case" looks luxurious as it is embraced in leather wrapping, aside from that there is an accessories bag inside. There's also a pair of AAA batteries, which are included so that you can run two of its three modes.
Everything on these headphones screams high quality,  the metallic parts are aluminum and stainless steel and some chrome plating. The cushions are stitched leather. It is extremely hard to deny the level of craftsmanship that has gone into the Legacy's.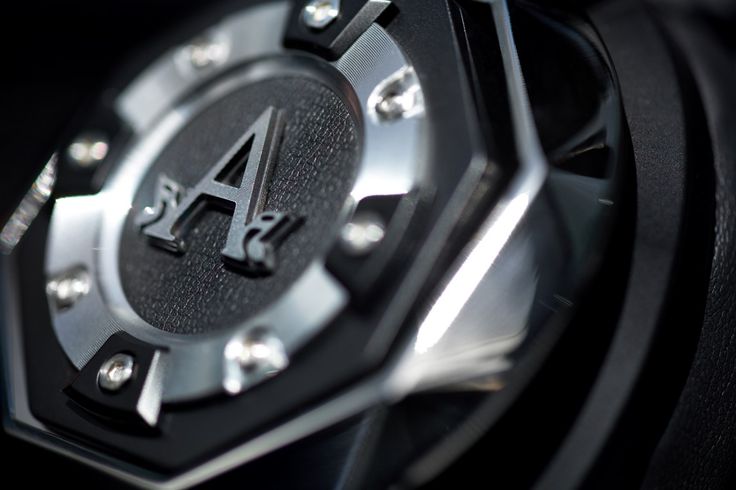 Plugging In The Legacy
An extra option that A-Audio threw into these headphones is that of adding an extra audio jack, why you may ask? Simple, to accommodate you to allow "tethering" by running a cable out to another pair of headphones. Maybe you want to share your music with someone in particular, but the big music buffs know that this is a very powerful tool in the recording studio.
The A-Audio Legacy headphones are said to have "3 Stage Technology", which actually refers to three modes of operation: Bass Enhancer, Active Noise Cancellation, and Audio.
The "Audio" mode is simply straight audio, when you have it in this mode it will not require the use of batteries. Also, if the batteries happen to run out batteries run out while you are using the Bass Enhancer or "ANC" mode, you can always fall back on the Audio mode.
Now, I've tried many other headphones with ANC (Active Noise Cancellation), and it still felt a bit dull on some headphones, at times I really was not able to tell the difference. But then came along the A-Audio Legacy Headphones 🙂 and I kid you not the ANC feature on these has blown me away!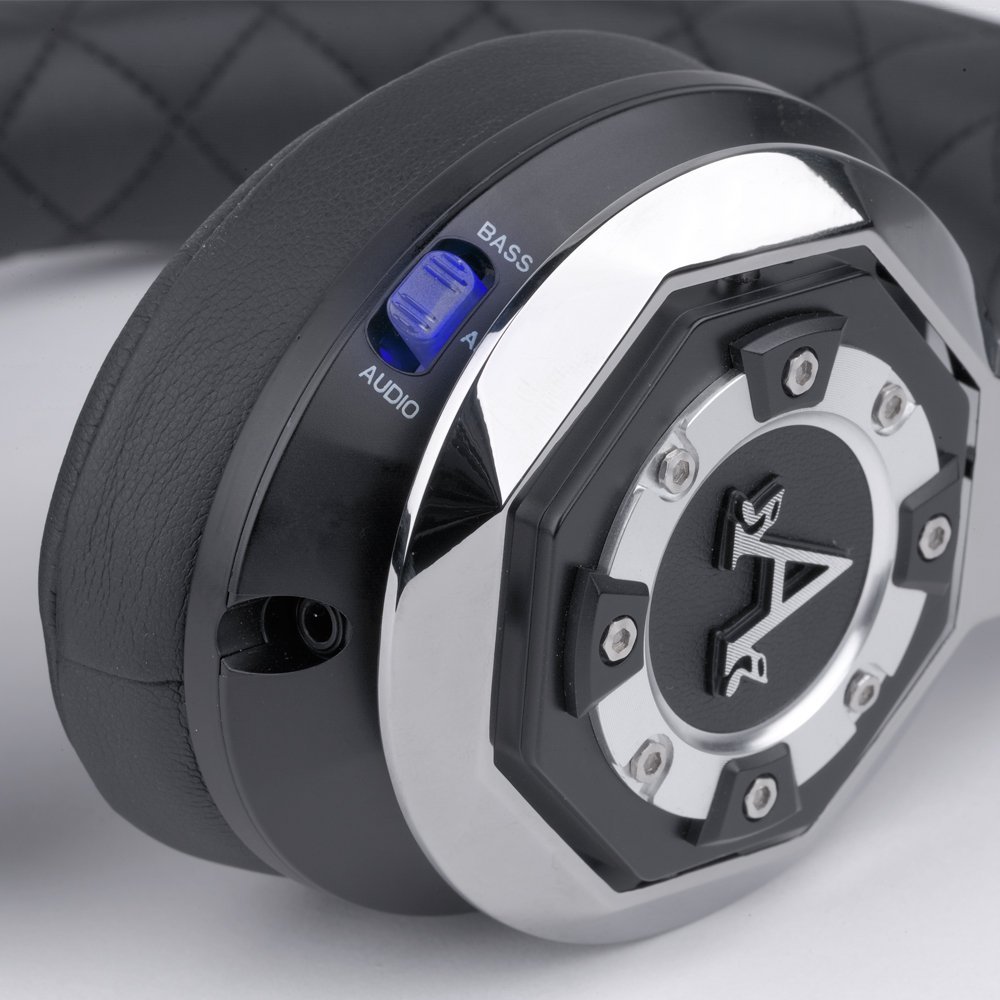 As a prime example I chose an area that has high volumes of noise traffic (Shopping Mall) power on ANC mode, and BAM just like magic the noise is gone! And I'm in my own world listening to the music of my choosing and nothing else around me.
Moving on to the Bass Enhancer mode, the headphones are so perfectly balanced that I found that the Bass Enhancer was really not needed but if you kick it on,  you are instantly given more volume and an jaw dropping bottom end. I switched on through many songs and pushed the headphones to the limit and honostly could not get the bass to distort, at any volume. On the contrary, the more volume I gave the headphones the better they sounded!
I also noticed that the headphone cable is rather thick which actually prevents the cable from getting tangled, plus you get an inline ControlTalk complete with volume buttons and a microphone.The microphone works flawless when used in doors, however if you are on a call and sing them outside in a windy area then expect to have a bit of distortion. Callers reported having trouble hearing me outside or in noisy environments.
The ControlTalk buttons worked perfect when controlling music, phone calls, and voice activation.
Design And Comfort Leve

l

As ,mentioned before the A-Audio Legacy's look like a one of a kind. The metal and leather are crafted in a way that they remind me of a luxury sports car. With every detail that has been not only though out but also crafted to perfection.

They look and sound great, but they feel extremely comfortable after wearing them for over two hours straight while I was going through my playlist. Both the padded earpieces and the padded headband are filled with memory foam, and covered in soft leather.

The cushions mold to the ear, providing a solid seal from external noise, even without using the noise cancellation feature. The earpieces swivel 90 degrees and can also be extended and retracted to fit anyone, and respond with a satisfying series of tiny clicks as one makes size adjustments.

Discomfort is non existent, if anything you will have to take them off every now and then to came right back to reality. The sound and comfort can really engulf you and send you straight to the world of music.
Specs
3-Stage Technology to select Bass Enhancer, Active Noise Cancellation or Audio mode·
Available in liquid chrome with black accents or matte phantom black·
Complete with chrome-plating, steel construction with zinc hinges·
Closed circumaural ear cups with memory foam padding for comfort and isolated sound·
Fully articulating and collapsible ear cups for easy storage·
Dual jacks for sharing music with friends·
Comes with a detachable phone cord with remote and mic for connecting to your mobile device, plus one audio only cable and gold plated adaptor·
Comes with luxe travel case warranty card and polishing cloth·
 
HipHopFirstClass Approved
A-Audio Legacy Headphones are indeed a new force to be reckoned with, they've set the bar high for the other brands to follow. These are high end luxury headphones priced at $299, you really cant beat that!  If you follow the old saying "you get what you pay for" then A-Audio has clearly outdone themselves as these headphones are worth way more when you factor the quality and sound!
The A-Audio Legacy headphones are now sitting at the top of our list for Quality, Sound, Comfort, Price and Presentation! Now imagine how awesome an A-Audio Bluetooth Headphone would be 😉