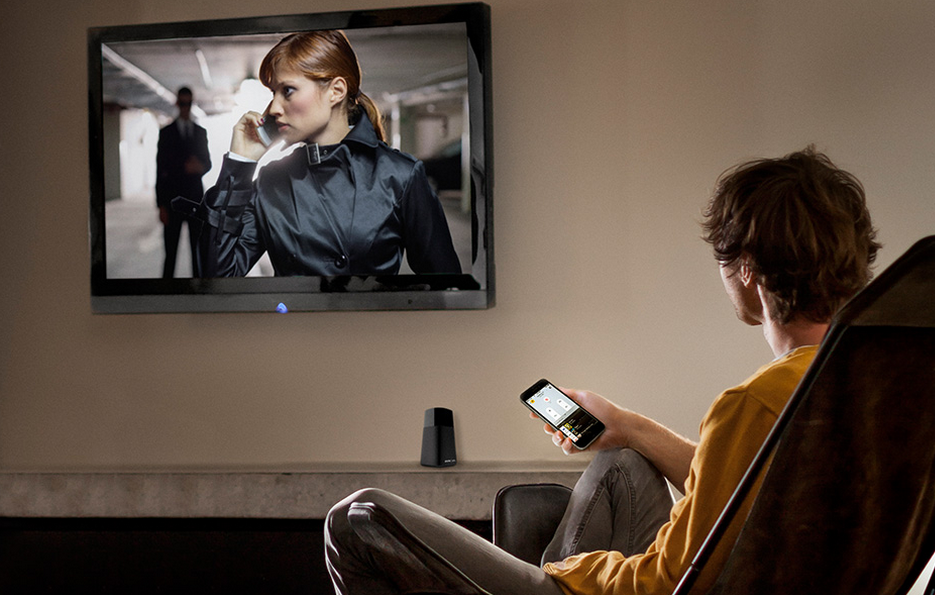 Pronto and Peel are looking to change things up by releasing their brand new Pronto, which turns your iPhone into a Smart Universal Remote!! And in celebration of its grand debut we are hostinga a giveaway for two Pronto's to two of our lucky readers! Hows that for a great way to start the year !? 😀
We all love watching sports and movies from the comfort of our homes, but one thing I could do without is fumbling with the clutter of 3 remotes when turning my tv on. The Pronto brings in a simple solution by acting as a "Mediator" between your iPhone, Television and all of your entertainment systems.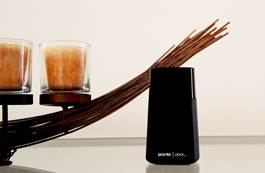 Pronto Peel acts much like a translator as it uses your iPhone's Bluetooth signals and turns them into infrared signals that are needed by your various devices that are controlled with their remotes.
It also has an integrated 360-degree IR blaster and will be shipped with an additional IR cable so it will make your installation and easy and will give you that clean look!
In order to use the Pronto with you iPhone you will have to install The Peel Smart Remote app which does double duties as it also serves as a personal TV guide.
You can program all your favorite channels, shows and more and it will also provide you with personalized recommendation based on your favorites. It will even alert you to what shows are popular or are trending on Twitter so that you don't miss out on a potential good show.  😀  Kind of amazing how far electronics have come, inst it?!
Pronto and Peel Turn Your iPhone into a Smart Universal Remote
Say goodbye to standard remotes
Be your own TV guide + never miss out
Its small but mighty
Pronto ($49.99)
Turns your iPhone into a personalized universal remote control, centralizing control of all your entertainment systems
Allows control of all entertainment devices (TVs, set-top boxes, DVDs and Blu-ray players) from your iPhone
Paired with the free Peel Smart Remote app, offers customized viewing recommendations based on your interests and viewing habits
Includes optional IR extension cable, allowing users to store away multiple entertainment devices and still control them
Palm-sized and lightweight, the Pronto fits in the smallest of spaces and allows for easy mobility
Optimized to control more than 3,000 entertainment devices, including all major TV brands
Ok, so now that we have all become familiar with what the Pronto has to offer, I know you are ready to get your shot at winning one. Here are the details on how to do so:
In order to enter this giveaway, simply type #ProntoControl or #Hiphopfirstclass at the bottom of the comment section.
For extra entries share the giveaway on your twitter and facebook page and tag us on it

Two lucky winner will receive (1) Pronto
• Giveaway will end on March 6 , 2015 at 9 AM CST.
• Winner will be selected using a random number generator. You'll be contacted by email.
•All entrants must be U.S. residents, ages 18 years or older, and must provide a valid email address.
• 2 Winner will be picked at random and receive the Pronto.
• Winner have 24 hours to claim their prize. If a potential prize winner does not claim a prize, the prize will be re-awarded.
New to HipHopFirstClass? We bring you the latest Hip-Hop news–Free in your mailbox every morning. Click here to subscribe !