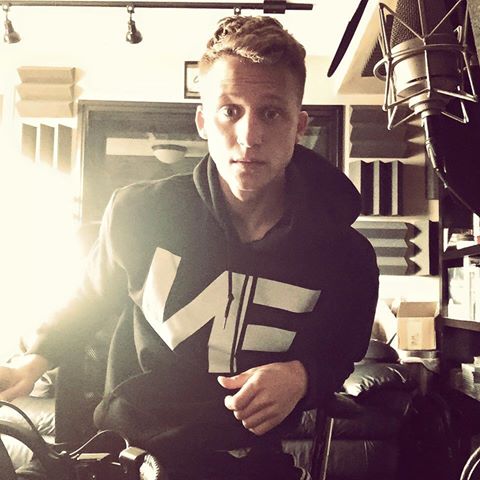 NF is hip-hop performer Nate Feuerstein. The 23-year-old Gladwin, Michigan native shares his story with lyrical vulnerability complimented with raw energy in his music.
It's been quite a while since I have come across an artist that has brought this much raw emotion and mixed it some talent to construct a sound of his own.
NF's flow may remind you of a few other artists and it may not be anything new, but the delivery and well thought out rhymes schemes are very well put together!  You cant help but want to cheer for his cause as you feel the enthusiasm in every bar that he lays on a track! Hope you like your steak raw! Because that is the style that he seems to bring to the table!
NF will be performing this week at SXSW on Friday March 20 
at the McDonald's showcase (12pm – 4th and Red River) and Universal Music Group Experience (2:15pm – Palm Door on 6th)
His Self-titled EP debuted at #15 on the Rap Charts last fall. Songs from his upcoming debut album have been used on ESPN, Monday Night Football, Fox, NBC, Showtime, and more in the past months. NF's debut album Mansion will be released March 31st via Capitol CMG Label Group.
If you happen to be at SXSW check him out!