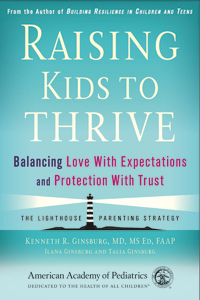 Many of us who are parents may have wondered at one point or another why kids never came with a manual or at least a small set of instructions that gives you an idea of how to raise your children.  Well, ask and you shall receive; I've recently stumbled into a book that may serve as a guide and point you in the right direction!
I am a mother of two girls aged three and eleven years; yes this is a bit of gap in age!  And with that age difference comes the know how to deal with both girls and their different needs on a daily basis.
Though I always just kind of found my way through patience and learning; I finally found Dr Kenneth R. Ginsburg's book, 'Raising Kids to Thrive: Balancing Love with Expectations and Protection with Trust'.  Not only did it give me some great tips on raising my kids but it also gave me new insight on the process as a whole!
What I really liked about this book is that not only can I relate it to my eleven year old as this book is about adolescents twelve to nineteen, but for my three year old as well.
As it mention in the book three might be way too young to compare to an adolescent, but it could be a great read for parents with younger kids. It would give you a bit more understanding and insight along the way to reduce any unneeded stress; of course this comes with the territory of loving and caring for your children.
My oldest isn't quite there yet but this I really feel will help prepare and guide me through her important years that are coming up. The greatest part of this book is Dr. Ginsburg's approach in the book. Not only is this book made up by social science and expert opinions but best of all it includes youth viewpoints as well.
Young people ages 12-19 were invited to participate and teaches parents, yes teach! There is a wide variety of youth views and opinions from high achieving teens to struggling teens to military teens.
This book helped me realize that you don't have to be a "helicopter mom" as myself to have great kids. Everyone wants a smooth journey on this parenting trip that didn't come with instructions and this book is a great map to start with.
I feel this is a great read and has so many topics, ideas, and advice. It taught me that love does not spoil and how to protect without overprotecting you kids.
The book also gives your insight on how to protect and guide you children without getting in the way of the real teacher, life. It explains how kids need experience and failure to deal with real life; it also mentions that our experience should be growth not perfection.
Dr Ginsburg and his daughters did an outstanding job with this book and I excitedly recommend this book!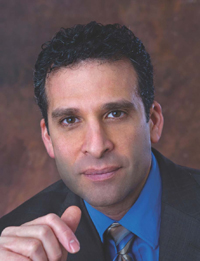 Kenneth R. Ginsburg, MD, MS Ed, FAAP, is a professor of pediatrics at the Children's Hospital of Philadelphia and the University of Pennsylvania School of Medicine and director of health services at Covenant House Pennsylvania. He is the author of the best-selling Building Resilience inChildren and Teens: Giving Kids Roots and Wings (AAP – currently in its 3rd Edition, October 2014) and coauthor of Less Stress, More Success: A New Approach to Guiding Your Teen Through College Admissions and Beyond (AAP). 
Book Details:
Title: Raising Kids to Thrive: Balancing Love with Expectations and Protection with Trust 
Author: Kenneth R. Ginsburg MD, MS Ed, FAAP with Ilana Ginsburg and Talia Ginsburg 
Publisher: American Academy of Pediatrics, Distributed by Independent Publishers Group
Publication: March 24, 2015
Available at bookstores nationwide and online; also available from shop.AAP.org/books, the award-winning AAP Web site for parents.