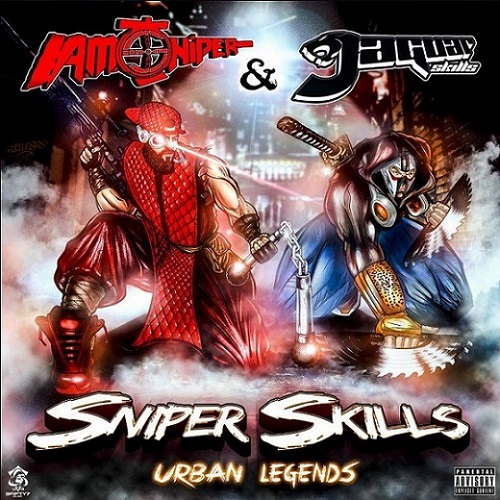 A.M. Sniper, a well known and beloved Hip Hop & Rap artist in Europe, is about to bring a fresh new sound to the American music scene. Anthony Melas aka A.M. SNiPER was born in England and grew up between his hometown of London and his exotic home of Cyprus. This dynamic artist has been leading Cyprus' and the Mediterranean's music scene through cultural projects, new venue openings, and summer festivals Ayia Napa.
A.M. Sniper began his career by collaborating with Memphis Bleek and DJ Green Lantern, which resulted  in a production of The Scope's on You Volume 1" on Jay-Z's Athens tour stop. "Around the World," the hit single from the mixtape, was played on MTV, across all major UK radio stations, and topped the HMV UK download charts.
Since then, this talented musician has had multitude of collaborations on both sides of the Atlantic, including 50 Cent, Akon, Curtis Young, Ghetts, Giggs, JME, Juelz Santana,Julian Marley, Kanye West, Lethal Bizzle, Memphis Bleek, Mutya Buena, N.O.R.E, Rick Ross, Sway, Tinie Tempah, Tyga, Wiley, and Wretch 32.
A.M Sniper is known in the in European music industry for his eclectic night-life style, that mixes hip-hop, trap, dubstep and pop and EDM sounds. His latest mixtape produced in collaboration with Jaguar Skills 'SNiPER SKILLS', has already premiered and is now viral across radio stations in Japan, Bulgaria, the UK, Greece, Croatia, and Cyprus. The mixtape is about to debut and make waves in United States, and in just a couple of months he will be collaborating with one of the most well known west coast rappers on a new hot track, all while getting ready for a huge concert with Chris Brown in his home of Ayia Napa, Cyprus. A.M. Sniper is an international force on fire just on the verge of stardom in the USA.