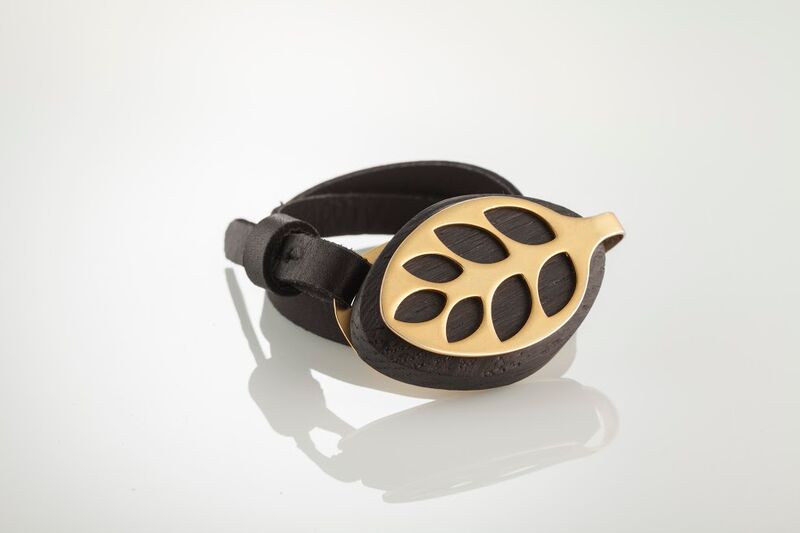 Bellabeat launches Limited-Edition Leaf that monitors women's activity, sleep, stress and nutrition, plus a collection of accessories for every style!
Its not too often that a new device makes waves way before its release to the public, however the Bellabeat Leaf is far from ordinary!  The Leaf  has fitness experts excited and with good reason as this new monitoring device will not only set the pace, but will set the trend as well!
When Bellabeat decided to create the Leaf they had a goal in mind and that was to follow through with their promise in creating innovative and beautiful technology for women, that not only works flawlessly but looks classy in the process.
The Leaf is the first of its kind as it tracks women's stress by using its algorithm to measure breathe activity.
The Limited-Edition Leaf is nature-inspired, designed with sustainably sourced 7,000-year-old dark Marshwood and embellished with 14k gold leaf plating, available in five different styles.

The Leaf seamlessly combines a stylish piece of jewelry with innovative health tracking technology, providing women wellness data and recommendations through the Leaf app. Bellabeat also offers a new collection of chic accessories that can be paired with Leaf to fit women's individual styles from Boho Chic to Downtown Edge.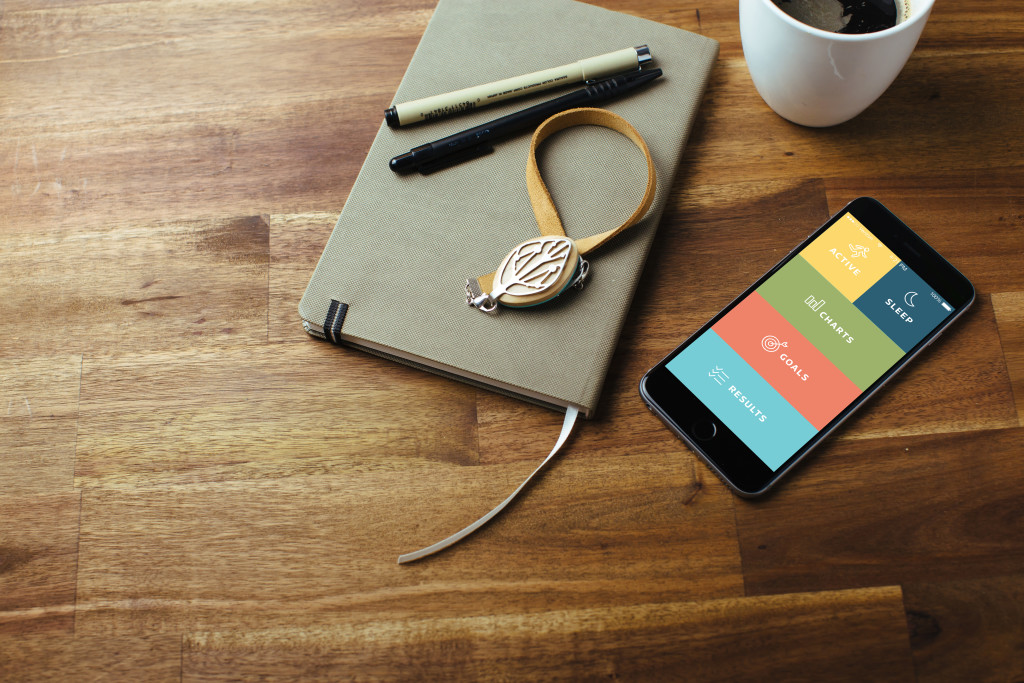 The Limited-Edition Leaf was designed with purpose; personalization and style in mind! Bellabeat achieved this by  incorporating feminine nature-inspired designs, chic accents and coveted materials.
What this means is that you will be able to clip the Leaf onto favorite jewelry you already own, wear with the included silver chain necklace or personalize even more with the new accessories such as leather, sport vegan fiber, sterling silver and gold plated bracelets and necklaces.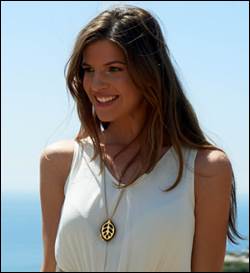 Stylish personalization doesn't stop there, you can easily pair the new 14k gold leaf plate with Bellabeat's existing pale European wood Leaf or embellish the Limited-Edition Leaf in dark Marshwood with the current stainless steel plate designs – the possibilities are endless.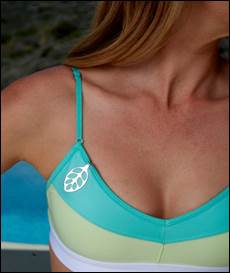 The awesome thing about the Leaf is that it is with you throughout the the day always tracking your daily activity, sleep, nutrition and stress, revealing life patterns via the Leaf app.
You will also get up to date real-time feedback in the form of slight vibrations, notifying you to increase or decrease your activity and reminding you about other aspects of your health, such as getting more sleep. So pretty much you really cannot go wrong with the Leaf and the app!!
Here is an added bonus as the Leaf even helps to monitor your monthly menstrual cycle by tracking expected days and providing information based on your activity, sleep and stress levels.
Now I know that women love a person who pays attention and more importantly pays attention to detail! With that said you are going to fall in love with the Leaf as it becomes smarter by learning your personal habits and tailors feedback accordingly. 🙂
All in all you can be confident that you will be able to go about your day running from meetings to workout classes and finally to making dinner with your kids.  You'll be able to monitor your progress and you can enjoy the social network of women using the Leaf app by sharing progress and support with others who are working towards the same healthy lifestyle and goals.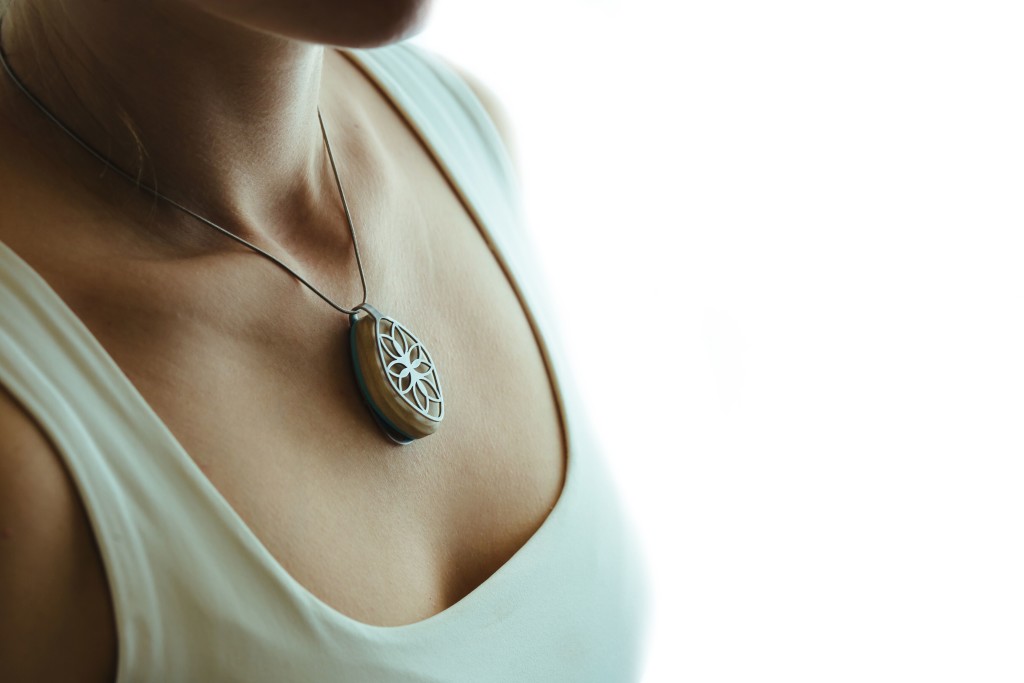 "Bellabeat's Limited-Edition Leaf is designed to appeal to the fashion-conscious female who wants to monitor her lifestyle and health without compromising her style," said Urška Sršen, Co-founder and CCO of Bellabeat. "This feminine piece of nature-inspired smart jewelry seamlessly integrates into women's busy lifestyles, giving them the tools to stay healthy 24 hours a day, 7 days a week."
Limited-Edition Leaf Features:
• Nature-inspired and designed with 7,000-year-old dark Marshwood embellished with 14k gold leaf plating.
• Marshwood gains its dark pigment through preservation when deceased trees fall into the marsh and are submerged in silt.
• Smart jewelry that can be worn as a necklace, bracelet or brooch.
• Learns personal habits and tailors feedback accordingly.
• Offers additional interchangeable gold and stainless steel leaf plating designs.
• Stylish wearable technology that helps women track activity, sleep, stress and nutrition.
• Connects women via the Leaf app network to help support and share progress and goals.
• Provides real-time health feedback via the Leaf app and helps change behaviors so women become healthier and more aware of their body.
• Can be paired with your own jewelry or Bellabeat's new accessory collection.
• Offers 6-month battery life with a replaceable battery.
• Water resistant.
• Comes in biodegradable packing using sugar cane fiber, bamboo and reed pulp.
• $250 for Limited Edition Leaf; $119 for Original Leaf
 Bellabeat on Social Media:
Twitter: getbellabeat
Facebook: bellabeat
Instagram: bellabeat
For more information on the Bellabeat Leaf, Limited-Edition Leaf and accessories, please visit www.bellabeat.com/leaf.
About Bellabeat:
Founded in 2014, Bellabeat creates beautiful, innovative products that help women easily track their overall health and wellness and get connected to their body and mind throughout different stages in life. Bellabeat helps create a better, healthier lifestyle by bringing intuitive wellness tools to women, encouraging them to take care of their health and to be informed. Bellabeat has always been inspired by the beauty and power of nature, which is incorporated into all of their products.