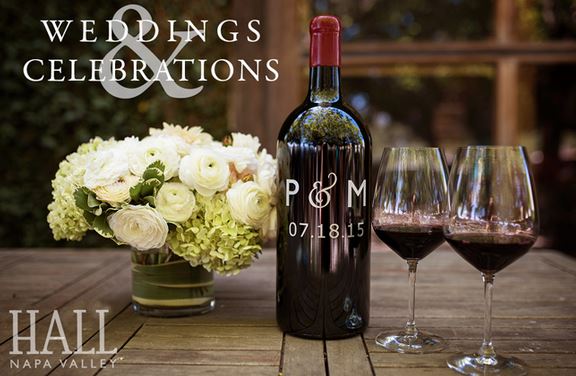 Leading luxury brands, HALL and WALT Wines, announces a new offering to its company that includes custom winery packages for off-site weddings. The new arm helps expand HALL and WALT's lifestyle division for the highly acclaimed wine entities, owned by entrepreneurs and vintners Craig Hall and Kathryn Walt Hall.
Weddings are meant to be memorable times in our lives that celebrate not only happiness, but an everlasting impression of passion and commitment.
Passion and Commitment is exactly what HALL and WALT Wines is offering to the public with their new Weddings & Celebrations Wine Packages that is overseen by Business Development Executive, Naseem Moeel.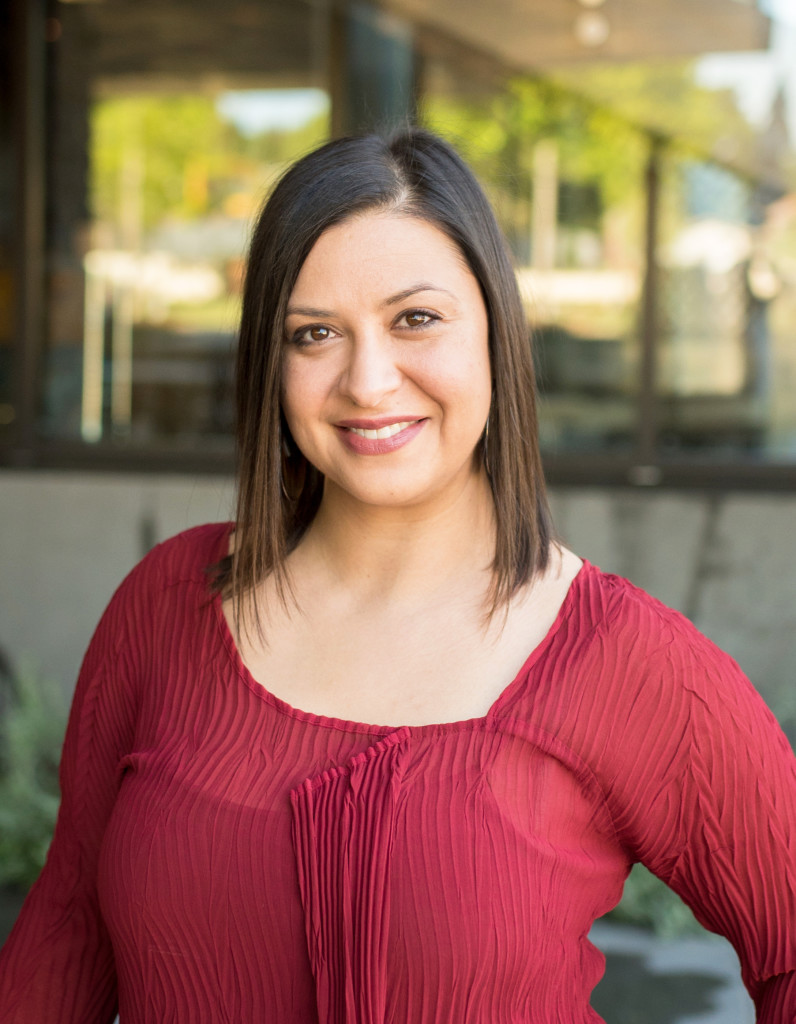 Naseem Moeel joined HALL and WALT Wines in August of 2012, and was promoted to lead Business Development for Weddings and Celebrations in 2015. Her new appointment helps expand the lifestyle division for the highly acclaimed wine entities, owned by entrepreneurs and vintners Craig Hall and Kathryn Walt Hall.
In this capacity, Moeel is spearheading various offerings related to custom wine packages surrounding celebrations, most notably, off-site weddings.
Moeel holds an B.A. from the University of California, Davis and is an active member of the National Resource Defense Council. Naseem Moeel currently resides in St. Helena, CA
In a recent interview with HipHopFirstClass, Naseem was able to give us an in depth understanding on the anatomy that goes into the creation of HALL and WALT Wines and left us with no doubt that she is committed to making the Weddings & Celebrations Wine Package an one of a kind everlasting and unique affair.

"Wine is iconic, it has its own mystique that you can fall in love with. It encourages adventure, sets an energetic atmosphere and connects great people with one another. It also forms lasting memories that are meant to be shared," says Naseem Moeel.
When asked about how people who are just beginning to get acquainted with wine should begin their wine tasting quest, she answered "Just go for it! Live the moment and have fun with it, as wine is not meant to be intimidating."
We then proceeded to ask her about her favorite wine and why she associated with it so well. " The HALL Ellie's is my favorite as it has an elegance to it with a crisp aroma and cool mountain fruit expressions. Its quite feminine, promotes venture and is a homage to women as it is named after Criag Hall's mother". At this point of the interview, I do believe that a moment of clarity was made as the idea of a wines character being matched up with a person was realized.  It seems that even conversations about wine can inspire new ideas and concepts.
After looking into the HALL Ellie's we learned a few other facts about Eleanor "Ellie" Hall, she was an artist and a teacher. She inspired Craig's love of art and it is her artwork that graces this wine's label.
"Beyond the extraordinary wine and service at the winery, we've created unique wine packages designed to share our Napa Valley and Sonoma lifestyle on one's special day." Aimed at brides and grooms looking to enhance their wedding-related events, a few of the Weddings & Celebrations wine package options available include:
• Preferred levels of pricing on top rated wines depending on membership
• 1.5L or 3L of HALL Cabernet Sauvignon or WALT Pinot Noir etched to
commemorate the special occasion
• Membership for a year with HALL or WALT Wines
• Inclusive visits to HALL in Napa Valley and WALT in Sonoma
• Preferred pricing at the elegant SENZA Hotel, located in the heart
of Napa Valley
• Etched anniversary bottles to commemorate 5, 10, 20 year milestones
• Additional custom options include the gift of club membership or etched bottles for the bridal parties, and wedding guest takeaways.
For more information, please visit www.hallwines.com/weddingwine or by contacting Naseem Moeel through email HERE 
For review purposes we were sent a couple of bottles of HALL and WALT Wines, one of which was the HALL Ellie's and we must say that we were not disappointed as both wines had a crisp taste that inspired a taste bud festival!
I was also curious as to how packaging for shipping would be handled, I was afraid that the bottles would be damaged during shipping. However, as you can see the packaging literally hugs both bottles contours to perfection and fit in the box in a rather snug fashion.
All in all HALL and WALT Wines has one of a kind wine that is complimented by great personal that forsees all of its operations and promotes great customer service that is followed by a one to one personal customer engagement.
ABOUT HALL
HALL produces critically acclaimed artisan Napa Valley Cabernet Sauvignon, available to taste and buy at two tasting room and winery locations in Napa Valley. Owned by Craig and Kathryn Walt Hall, its vineyard collection features five Certified Organic estates producing classic Bordeaux varietals. Each vintage, Director of Winemaking Steve Leveque crafts 16 distinct Cabernet Sauvignon wines which demonstrate the unique characteristics and diversity of Napa Valley. HALL's highly rated wines include the 2008 "Kathryn Hall" Cabernet Sauvignon that earned #2 of the "Top 100" Wines in Wine Spectator and its 2010 'Exzellenz' was awarded 100 points by Robert Parker, Wine Advocate.
Since the first vintage in 2002, over 85 HALL wines have been rated 94 points and above. HALL employs high-density plantings and small vine viticulture combined with two cutting-edge, gravity-flow wineries to produce the highest quality wines. In addition, the HALL St. Helena
winery was the first LEED® Gold Certified Winery in the State of California in 2009 and earned another LEED® Gold certification for its high tech production facility and modern tasting room in 2014, making HALL pioneers in the use of green buildings for the wine industry.
Each of HALL's state-of-the-art winemaking facilities and tasting rooms combine modern art and architecture matched with spectacular settings.
ABOUT WALT
WALT specializes in premier, small-lot Pinot Noir and Chardonnay from some of the most coveted vineyards along the Pacific Coast, Central Coast, Sonoma County, and Anderson Valley in California and Willamette Valley, Oregon. WALT's philosophy of non-interventionist wine making allows our winemakers to create expressive wines that reflect the signature personality of each growing region. Owned by Kathryn Walt Hall and her husband Craig, the winery was named to honor Kathryn's parents, Bob and Dolores Walt, who were grape growers in Mendocino County and inspired Kathryn's passion for vineyards and vine. For the wine to reflect the vineyard's terroir, WALT winemakers Steve Leveque and Megan Gunderson combine elements of old-world winemaking style
with new age technology, letting nature take its course through the winemaking process with as little human intervention as possible.
WALT, a sister brand to the acclaimed HALL Wines in Napa Valley, has consistently earned praise by industry critics with over 45 wines being rated 90 points and above. The WALT Tasting Room opened in 2011 and is located at the Sonoma Plaza in Sonoma, CA, and is open to the public.