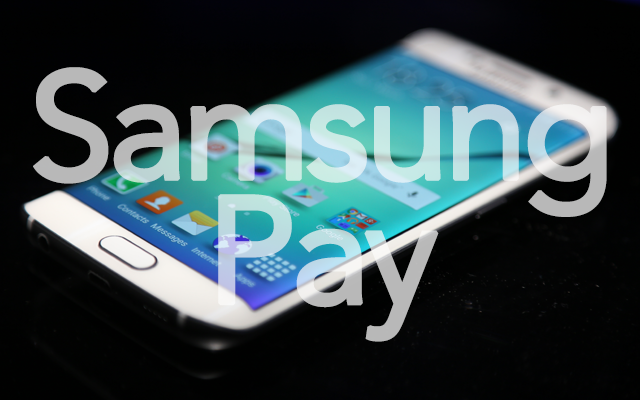 Samsung Offers Samsung Pay Users the Chance to Spend a New Year's Eve with Usher
Samsung Pay launches nationwide shopping mall takeover where customers can win access to the exclusive New Year's Eve concert and other rewards!
That's right, Samsung wants to make sure a few lucky winners bring in the New Year with a Bang!!! All you have to do to is shop, in other words do what you do every year right before Christmas 🙂 !
Samsung Electronics America, Inc. announced today that Samsung Pay users will have the chance to be treated to an exclusive, special performance and private New Year's Eve party featuring the platinum-selling recording artist, Usher, in Los Angeles.
"This holiday season Samsung Pay wants to give its users the gift of a lifetime: a New Year's Eve with Usher. Samsung Pay continues to offer its users unparalleled experiences, including this newest opportunity to spend an evening with one of the biggest musicians in the world," said Nana Murugesan, VP of Strategy and Operations.
From December 10 through December 21, shoppers who activate Samsung Pay at one of the nearly 50 mall locations across the U.S. will have the chance to win two round-trip tickets to Los Angeles, hotel accommodations and a New Year's Eve concert and party.
The Samsung Pay mall experiences will remain open through January 10 for shoppers to earn other rewards, including gift cards to various merchants. Visit www.samsungpromotions.com for more information and all participating mall locations.
This busy holiday season, Samsung is making shopping even easier with Samsung Pay – the most accepted mobile payment system that allows consumers to use an eligible Samsung phone to pay almost anywhere they can swipe or tap a card.
SIMPLE: To make a payment on Samsung Pay, users can simply swipe up, scan their fingerprint and pay.
SAFE: Samsung Pay uses tokenization, Samsung KNOX, and fingerprint authentication to provide secure payments. And, as terminals are upgraded to EMV, that security is leveraged, too.
ALMOST ANYWHERE*: Samsung Pay is compatible with most existing and new terminals, including most magnetic stripe, EMV and NFC terminals*. That means Samsung Pay works at more places than any other mobile payment service.
Make sure you take the time to enter the giveaway as every purchase you make can gain you extra entries and gift cards!