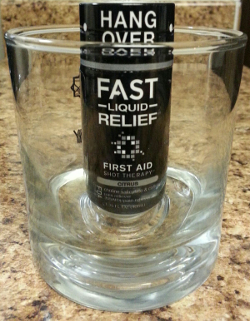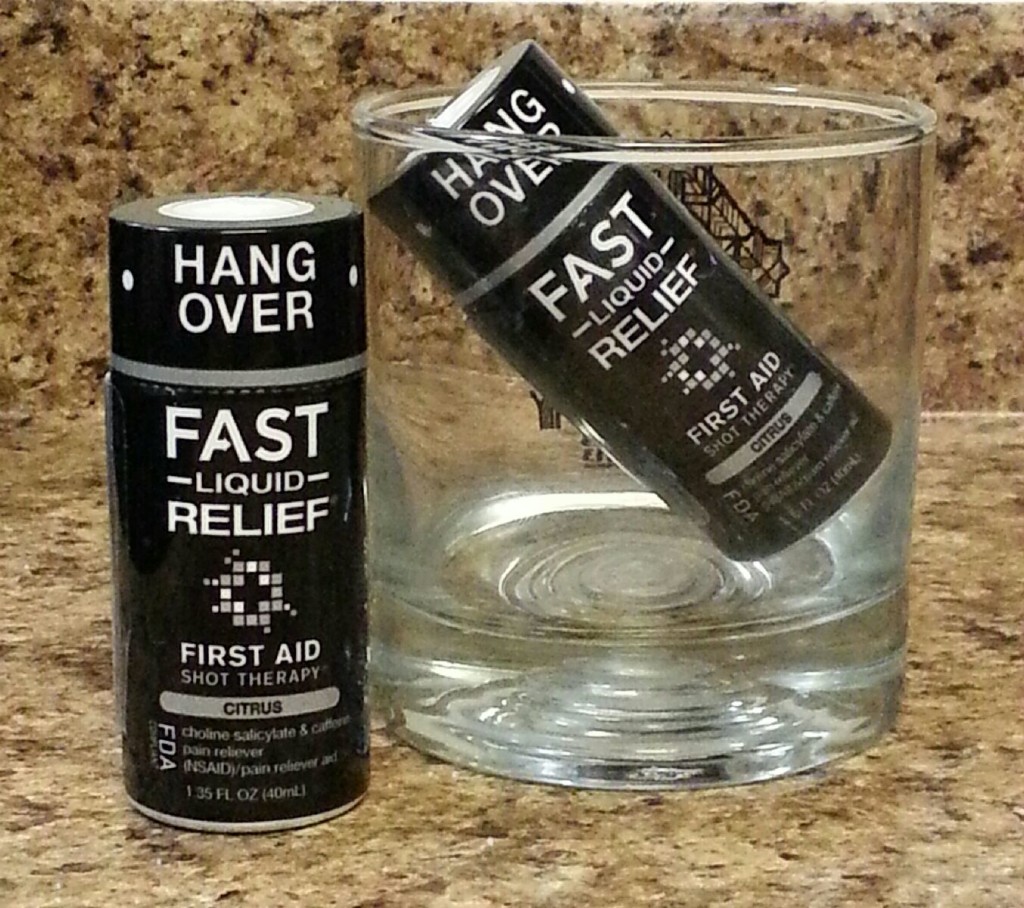 First Aid Shot Therapy the new essential for your everyday life! Are you always on the go? Do you have issues swallowing pills for heartburn, headaches, and colds? You aren't alone, but luckily someone was listening and now offers something to help get by those harsh days.
I was recently introduced to First Aid Shot Therapy that had both answers for Heartburn and Hangover Relief! I must say that I was quite impressed with how well it worked, however we want to make sure you get to try it as well so make sure you sign up for our giveaway so you too can try the First Aid Shot Therapy lineup!
First Aid Shot Therapy is a line of convenient, FDA-compliant, single-dose liquid medications with you in mind! They help relieve heartburn and hangover pain (they also have a Pain Relief and Cold Relief). They fit conveniently in your suitcase, carry-on bag or purse!! No need to search for pills or spring for an over-priced bottle of water to wash them down – First Aid Shot Therapy's liquid formulas allow for easy consumption and fast relief – and their size allows for easy on-the-go storage

First Aid Shot Therapy To Your Rescue
Let's recap at what First Aid Shot Therapy can help you with.
It's a Pain reliever; this will be handy for those minor aches or sneaky headaches.
It's a Heartburn reliever; we all love to indulge in food, especially during this Holiday season. You can safely eat all those spicy foods and extra desserts with the comfort of knowing that F.A.S.T has you covered at the end of the day.
It's a Cold reliever, so if you notice that you are getting the sniffles followed by a light fever make sure you act F.A.S.T. 🙂 and reach for the Cold Relief shot!
It's a Hangover reliever, that is correct your eyes are not deceiving you! This New Years Eve if you have a few extra drinks know that F.A.S.T. will be there to cure and see you through that pesky hangover!
Heartburn Vs. First Aid Shot Therapy
As you can imagine the Holidays were nothing short of great people and great food! We tend to have plenty of spicy food at our gatherings and this year was not different. We had chips and salsa, crackers with a pineapple Tequila sauce, pork and chicken tamales, Bourbon cake, and chocolate cake as well.
After trying every single serving that was on the menu, I quickly felt the buildup of the first stage of heartburn. Not one to shy away from a challenge and not to mention that I decided this was the perfect time to truly put F.A.S.T to the challenge, I grabbed an extra serving of Tequila pineapple sauce with chips and a soda to really get the heart burn moving. I quickly followed it up withe the shot of F.A.S.T. Heartburn relief.
The taste was surprising; Chocolate and Peppermint, not that it was bad, but rather it was more of a strange combination. I think the Chocolate taste alone would have sufficed. I could actually feel the liquid going down my stomach, I believe the peppermint flavor made it easy to keep track of where the shot was traveling through.
Needless to say I kept track of my watch to see how long it would take the First Aid Shot Therapy to go into full effect.
Tick-tock, tick-tock – at about 4 minutes later my stomach began to feel complete relief! Wow this was record time for anything that I have ever taken before. And I will be the first to admit that I am the type of person who gets heartburn on a frequent basis which in turn sometimes keeps me from enjoying my favorite foods!
The F.A.S.T brought a complete smile to my face and now has my vote for my #1 heartburn relief medicine!
I have both F.A.S.T. Hangover relief shots on standby for the New Years Eve Party 🙂 I'll make sure to report on how well these work!
For everyone who is wondering where you can obtain the First Aid Shot Therapy packages. They can be purchased at HEB stores or on amazon.com.
Firs Aid Shot Therapy Giveaway
We are also giving you the opportunity to win a pack of First Aid Shot Therapy.

In order to enter this giveaway, enter F.A.S.T on the comment section below!
For added entries share this giveaway along with #FirstAidShotTherapy on your twitter and Facebook pages and tag us in it!#HipHopFirstClass
• Giveaway will end on January 4th , 2015 at 9 AM CST.
• Winner will be selected using a random number generator. You'll be contacted by email.
• All entrants must be U.S. residents, ages 18 years or older, and must provide a valid email address
• No Post Office Boxes or International addresses .
• Winner have 24 hours to claim their prize, otherwise the prize will be re-awarded.
GOOD LUCK!!
🙂
I received First Aid Shot Therapy complimentary product for the purpose of this post. All opinions are 100% my own.
New to HipHopFirstClass?

We bring you the latest Hip-Hop news–Free in your mailbox every morning.

Click here to subscribe !