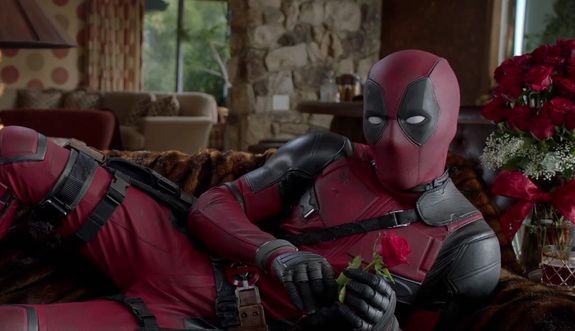 DEADPOOL is one of the most anticipated movies this year; to get you ready for some great laughs  and action pounding scenes we are bringing you a quick clip of this one of a kind movie introduction!
Deadpool, not your average Superhero
Deadpool is not your average superhero, or so we hear!
Based upon Marvel Comics' most unconventional anti-hero, DEADPOOL tells the origin story of former Special Forces operative turned mercenary Wade Wilson, who after being subjected to a rogue experiment that leaves him with accelerated healing powers, adopts the alter ego Deadpool.
Armed with his new abilities and a dark, twisted sense of humor, he hunts down the man who nearly destroyed his life.
Will he succeed in his quest to exact his revenge while cracking unexpected stomach aching jokes or will he fail all while showing us his great sense of everlasting humor??
The movie will hit the big screen on February 12th so get you date ready along with a dozen roses as this movie will make a great topic of conversation with that special someone!
Check out this awesome preview and see why he is not only the next action star, but also you ticket to comedy!

 
Starring: Ryan Reynolds, Morena Baccarin, Ed Skrein, T.J. Miller, Gina Carano, Brianna Hildebrand
In Theaters February 12th!