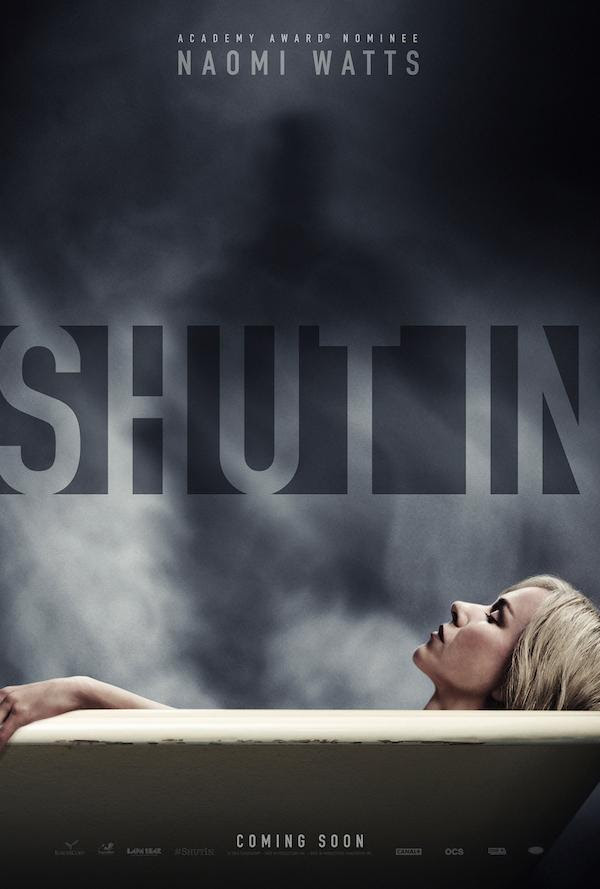 SHUT IN is days away from it's premiere; HipHopFirstClass wants to make sure that our readers and fans, get a first view before its grand premiere!
The upcoming release of SHUT IN is a thriller that will have you sitting at the edge of your seat!
We know you are waiting to get your hands on some passes! Well we got you covered!!!!
We have 15 pairs of tickets for the following cities LOS ANGELES, NEW YORK, CHICAGO, HOUSTON, DALLAS, Detroit, Philadelphia, Atlanta, Charlotte and DC !!!!
All you have to do is click on one of the links that is located below the scary SHUT IN Trailer!

LOS ANGELES –  11/10 @9PM
AMC Burbank 16
125 E. Palm Ave.
Burbank CA, 91502
NEW YORK – 11/10 @9PM
AMC Loews 34th Street 14
312 W. 34th St.
New York NY, 10001
CHICAGO – 11/10 @9PM
Regal City North Stadium 14 IMAX & RPX
2600 N. Western Ave.
Chicago IL, 60647
HOUSTON -11/10 @9PM
Detroit – 11/10 @9PM
Birmingham 8 Theatre
211 S. Woodward
Birmingham, MI
Philadelphia – 11/10 @9PM
UA Riverview 17
1400 S Columbus Blvd
Philadelphia, PA
Atlanta – 11/10 @9PM
AMC Phipps Plaza
3500 Peachtree Rd NE
Atlanta, GA 30326
Charlotte – 11/10 @9PM
AMC Northlake Mall 14
7325 Northlake Mall Drive
Charlotte, NC 28216
DC – 11/10 @9PM
Regal Majestic Stadium 20 & IMAX
900 Ellsworth Dr.
Silver Spring MD, 20910
Hope you guys have a great time at the Screener!!!
And remember HipHopFirstClass hooks you up with First Class Style! 🙂