Tag Archives:
Lugz Swagger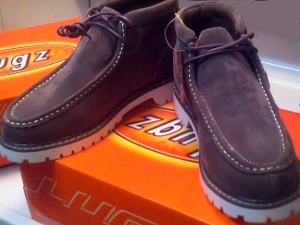 Editor's Note: HipHopFirstClass caters to the hip hop community; in every way possible. We bring you up to date music and news, but more than anything we also keep you informed on all the latest gear and street wear to keep your Steez level one notch above the competition. Today is no exception as we bring to you some fresh new footwear from Lugz.

Lugz has long been a part of the hip hop and urban scene, but with time there is change. Many brands have come and gone in the urban scene since the early 90's, but Lugz has been able to adapt as they keep bringing the freshest boots for your fashion needs. Known for their ruggedness and durability, Lugz has now brought simplicity, mixed it with style and added a bit of attitude to come up with their newest line of boots. May I introduce the Swagger from Lugz.
Now as you  may know by now here at HipHopFirstClass we have long been a part of the urban scene and most of our editors are either interviewing other artists or are also a part of the music scene; whether it be in the studio or outside the studio, so you better believe we like to keep style in the equation.
I for one like to mix a bit of urban and hip-hop with plenty of style and Lugz has given me the answer to bring both worlds together, in the form of the Swagger boot. I can use the Swagger boots in the office around a professional classy environment and keep them on as I make my way into the studio to record my latest track.