Tag Archives:
rap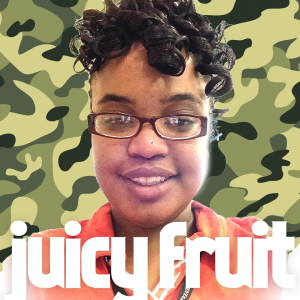 Ready for the next upcoming artist to hit the industry hard?
Lil CJ is only 16 years old and already has an EP called "Class In Session" out, and is working on her first album. Nothing short of phenomenal, this determined artist is bringing creativity and her big sound to audiences nationwide.
A native of the beautiful St Thomas US Virgin Islands, Lil CJ grew up with passion for music and creative arts. Her EP and tracks exemplify this to the fullest with a mix of Hip Hop and R&B. She seeks to modernize Hip Hop bringing in a brew of new sounds and styles.
Get her EP here! https://itunes.apple.com/us/album/the-phenom-ep/id956619930?ign-mpt=uo%3D4
Lil CJ finds inspiration in Nas, Tupac, Biggie, Cassidy and Oprah Winfrey, and believes anything is possible with determination and creative thinking. She discovered music as an outlet for her creativity when only nine years old via singing and rapping. Today she stands out with her unique persona, talent and determination. Her fans gather with high expectations awaiting the release of her next album. Check her out; you'll dig her passion and beats!
Follow The Phenom Lil CJ on:
Facebook: https://www.facebook.com/lilcj4/timeline/
Twitter: https://twitter.com/coretta12
Lil CJ's Official Website: http://www.lilcj4.com/home