Tag Archives:
SOL REPUBLIC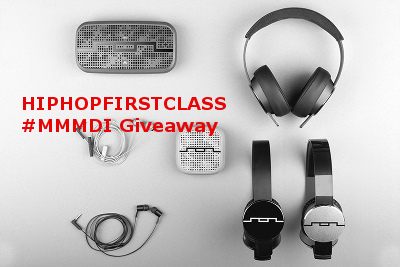 Music Made Me Do It – the perfect phrase that gives reasoning behind the actions that we would normally never accomplish without that extra push from that one special melody or those inspiring lyrics!
2014 has been a year of leaps and bounds, we've grown substantially, helped artist get their music heard and have brought you the latest headphones and electronics that are relevant in the music scene. SOL REPUBLIC has been on the front lines providing our readers with new products time and time again. To this day they have never ceased to amaze us with the next big thing that they release; from their TRACKS AIR wireless headphones to their DECK wireless speaker that provide hours of music and fun!
SOL REPUBLIC has always been about making an impact with the fans by bringing music into the equation, which is why they have always given away a pair of headphones or Bluetooth speakers in conjunction with our hands-on review. This time around they have raised the bar as they bring their #MMMDI movement!